On June 9, 40-year-old Britney Spears married her lover, 28-year-old Sam Asgari. Close friends of the couple were invited to the celebration, including many world celebrities.
Britney Spears got married and showed how it was / Photo: instagram.com/britneyspears
Britney Spears and Sam Asghari had a beautiful, touching and colorful celebration of their wedding, while there were not so many people at the celebration itself. As some media write, the couple celebrated an important event in a circle of 50 people.
Many celebrities were invited to the wedding of Britney and Sam, who supported the singer all the time while she was under the guardianship of her father and could not manage her life (and this lasted for 13 years!). So, included in the guest list Donatella Versace, Madonna, Selena Gomez, Christina Aguilera, Drew Barrymore, Paris Hilton with her mother Kathy Hilton, as well as the husband of socialite Carter Reuma and others.
Britney came to the ceremony like a princess – in a luxurious carriage decorated with flowers in harness with a white horse. The altar of the newlyweds was also decorated with a huge number of flowers. Spears wearing a Versace wedding dress and walked down the aisle to Elvis Presley's Can't Help Falling in Love. Under the same song, a video was mounted.
It is known that Britney's parents and sisters were not at the ceremony, of course. At the same time, Spears invited her older brother Brian to the wedding.
By the way, the ceremony was not without unpleasant incidents. The ex-husband of Britney Spears broke into the wedding of the singer and tried to disrupt the holiday.
Source: Segodnya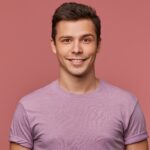 As an entertainment author with over 7 years of experience, I bring a diverse background to my writing. I have a proven track record in the journalism industry. My expertise extends beyond writing, as I have experience producing video content for websites and social media platforms, offering a well-rounded perspective on the entertainment world