The socialite was supposed to appear at an event attended by the President of the United States. But the star couldn't miss her friend's long-awaited wedding.
Paris Hilton skips Joe Biden event for Britney Spears wedding / Photo: Collage: Today
The other day in California, Britney Spears and her boyfriend Sam Asgari got married. The holiday was quite modest and in the circle of the closest and dearest.
Although there were no relatives of the pop diva at the ceremony, the singer invited many stars who supported her while she was under the care of her father. In particular, Paris Hilton appeared at Britney's wedding.
According to Page Six, for the sake of the wedding of a friend, the glamorous diva even had to refuse Joe Biden! Previously, the President had invited her to DJ for a world leader at the Americas Summit held in Los Angeles. The date of this event coincided with the date of Spears' wedding.
Paris Gilton / Britney Spears and Sam Asgari / Photo: instagram.com/britneyspears, eonline.com
But Paris, so to speak, preferred the singer and came to her ceremony 🙂
I kept it a secret all week. I didn't tell anyone, not even the ones I asked to send dresses. In fact, I was asked to work as a DJ for the president and other political leaders at dinner, but it was more important for me (Britney's wedding, – Ed.), The socialite admitted.
Paris Hilton also added that she was incredibly happy for her friend. According to her, Britney and Sam are a very beautiful couple.
In addition to Paris, Donatella Versace, Madonna, Selena Gomez and other celebrities were at the wedding of the pop singer.
Britney Spears recently posted a wedding video that showed all the details of the celebration.
We also reported that Britney Spears' mother unexpectedly spoke about her daughter's wedding.
Source: Segodnya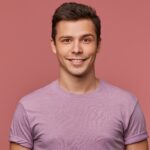 As an entertainment author with over 7 years of experience, I bring a diverse background to my writing. I have a proven track record in the journalism industry. My expertise extends beyond writing, as I have experience producing video content for websites and social media platforms, offering a well-rounded perspective on the entertainment world