The desire to return to the old life is shattered by a wall of doubt – do I have the right to drink wine on my birthday; can I enjoy a cup of coffee while looking at the blooming peonies; Is it ok to meet up with friends to have fun together…
How to celebrate a birthday and not feel guilty? / Photo: Collage: Today
The war has brought horror and pain into our lives from which we will never recover. There are fierce battles in the east of the country, our relatives and friends join the Armed Forces of Ukraine in order to choose freedom from the Russian Federation, and we, being in relative safety, enjoy coffee, planting flowers and buying a new dress for celebrating a birthday. Is this normal, we asked the psychologist Marina Zhurbenko.
War. The terrible news, which stirred up millions of Ukrainians, made them tremble with horror, suffer from pain, fear the future and exhale with relief, thank you for every passing minute. The fourth month, as we ask ourselves a lot of difficult questions and try to find something in the answer, at least each for ourselves. The war has exacerbated all existing problems within each of us.returned to a state of basic needs and uncompromisingly disposed of our ways.
Marina, I am ashamed that I am now safe abroad; I am ashamed that I have purchased a home; I can't afford to make coffee at home, because there are people in the basements; I sleep and dream of raped children…
I know it hurts. It hurts everyone. It's just that some skillfully defend themselves against this pain, and some do not cope.
Today, having gained experience with the trauma of warI felt in myself and saw on the example of my clients that the only thing what can save us and keep us from going crazy These are little things to celebrate. Joy is one of the basic human emotions, and we have a need to feel it from birth. No matter what difficult circumstances a person has faced since childhood, joy is what unconsciously pushes him to make those decisions that will save his life. This is how our brain is programmed, it constantly needs and looks for stimuli, and joy itself is the most pleasant and desirable emotion to receive.
Of course, under the circumstances we're facing, it's hard to balance between "we're all going to die" and "I love life". But I must assure you that your favorite little things are the incentive to continue your life. There are no rules according to which we could clearly establish the gradation of what we have the right to during the war and the death of people, and what not. But there is a rule of own values and attitude to these events with respect. I am deeply convinced that the cancellation of a wedding, baptism or birthday celebration will not give strength to the victory of the soldiers on the front line. However, the explosion of fireworks will definitely be inappropriate at this time.
And what will really give strength is any support psychologically, financially, physically, informationally, logistically, and so on. Help an old neighbor with the purchase of food, to help a young mother with a child, to help raise funds, to help migrants adapt to a new city, to help themselves in obtaining a resource in order to get out of bed tomorrow and continue living. All these are very significant contributions during the war! And every time they write to me that they could afford something, I rejoice. I rejoice because no one can take away from us the desire to create an incentive to continue our own life. I am glad that despite all the terrible, terrible, immoral, unhealthy actions of the enemies, you and I do not run out of strength to rejoice, have children, celebrate a wedding, buy something tasty, study, relax or even relax. In my opinion, this is the best revenge on the enemies.
I just want to add that in everything there is common sense and approach. Respect for the dead, for those who have suffered or lost loved ones, for those who are now on the front line is important. This is what separates us from them. Respect for others begins with respect for yourself. If you know something about your own values, then it will not be difficult for you to treat others with respect and condescension. Remember that good begets good, and vice versa. So, our main mission today is to create more reasons for at least small joys and victories!
You will be interested to know the opinion of a military psychologist whether it is possible to post selfies and funny photos on social networks.
Source: Segodnya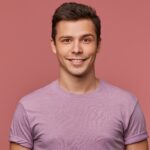 As an entertainment author with over 7 years of experience, I bring a diverse background to my writing. I have a proven track record in the journalism industry. My expertise extends beyond writing, as I have experience producing video content for websites and social media platforms, offering a well-rounded perspective on the entertainment world