Britney Spears recently got married for the third time – fans hope that this marriage will be happy for the pop diva
See archival photos from the wedding of Britney Spears and Kevin Federline / Photo: Getty Images
The wedding of Britney Spears and Sam Asghari took place on June 9, and many celebrity guests attended the celebration. And while everyone is discussing the recent ceremony, we suggest remembering what her previous wedding was like – there are several photos in the archive.
Spears first married Jason Alexander in 2004 – their marriage was annulled 55 hours later. The next wedding of the artist took place in the same year – Britney married Kevin Federline and bore him two sons. The couple divorced in 2007.
These pictures are over 17 years old – and many remember this event as if it were yesterday!
Then the still happy couple even got on the cover of People – almost the whole world discussed the wedding of the most popular pop singer of the 2000s.
In the photo, Spears seemed very happy. The bride posed both with the groom and surrounded by bridesmaids.
The pictures also show Britney's younger sister, Jamie Lynn. She was absent from Spears' wedding to Sam Asgari, as were her father and mother. After the artist was freed from the care of her family, she cut off all ties with them. At least for the near future. And Britney's sister is on that list of "persona non grata."
In this photo, Jamie Lynn is on the far left.
Here are some hotter shots! Britney changed several outfits that day.
Well, let's hope that Britney's new marriage will be happier than the previous one!
Spears previously shared a touching video from her wedding.
Source: Segodnya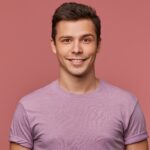 As an entertainment author with over 7 years of experience, I bring a diverse background to my writing. I have a proven track record in the journalism industry. My expertise extends beyond writing, as I have experience producing video content for websites and social media platforms, offering a well-rounded perspective on the entertainment world