We understand why you should not be indifferent to rare things, even if it's just a dress
Kim Kardashian tore a rare dress, which is already 60 years old / Photo: Collage: Today
One of the main appearances on the red carpet of the Met Gala Costume Institute ball was the appearance of Kim Kardashian with a new boyfriend. Kim arrived for the evening in the famous "naked" dress of Marilyn Monroe, in which she sang Happy Birthday to John F. Kennedy, mr. president.
Kim Kardashian in Marilyn Monroe / Photo: instagram.com/themetgalaofficial/
Social networks and international media instantly flew around the photo of a celebrity who, for the sake of a stunning appearance, lost 7 kg.
Kim Kardashian trying on a Marilyn Monroe dress / Photo: instagram.com/kimkardashian
It appears that Marilyn's iconic dress, which was custom-made for the actress in 1962, has been damaged. Collector Scott Fortner has posted new photos of the dress, showing rips along the back closure and a noticeable lack of crystals and sequins.
On the left is a photo of Monroe's dress before the Met Gala 2022. On the right is a shot of the dress after it was worn by Kim Kardashian / Photo: Collage: Today
The network instantly reacted to the scandal, and opinions were divided. Some hate Kim for such an attitude towards a historical thing that is already 60 years old, others ask that this incident be ignored, positioning – "It's just a dress". But historians are simply stunned!
The fact is that Marilyn's dress is a rarity, an iconic fashion item, both from a historical point of view, but also from the point of view of pop culture.
Marilyn Monroe's naked dress (@marilynmonroecollection) / Photo: Instagram
Former head of conservation at the Metropolitan Museum of Art's Costume Institute, Sarah Scaturro, said:
Wearing historical items damages them. Now fashion conservatives, collection managers and curators will suffer pressure from the fashion influencers who think they should be able to wear items from costume collections because, after all, "it's just a dress" and not an irreplaceable fragile material culture.
The Marilyn Monroe Museum intends to demand impressive compensation for damage to such valuable property. Of course, Kim can afford to pay any fine. But, the thing will never be the same as before, and future generations, coming to the museum, will already see a new exhibit – Marilyn Monroe's dress, which was torn by Kim Kardashian.
See: unique photos of Marilyn Monroe with the military during her honeymoon.
Source: Segodnya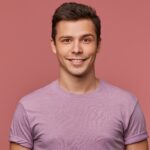 As an entertainment author with over 7 years of experience, I bring a diverse background to my writing. I have a proven track record in the journalism industry. My expertise extends beyond writing, as I have experience producing video content for websites and social media platforms, offering a well-rounded perspective on the entertainment world