No dogs were harmed in the fire! See how one resourceful dog thought of starting an arson, and it was all for the sake of food
Dogs in search of food are ready for anything / Photo: unsplash.com
A funny thing happened in Missouri. Home security cameras captured the moment the dog turned on the stove, causing a fire and extensive damage to the home. Firefighters told UPI about this.
The Kansas City and South Platte Fire Department received a call about a house fire in the Riss Lake neighborhood of Parkville. When rescuers arrived at the scene, they rescued two dogs, who were the only occupants of the house at the time of the incident.
The firemen decided to look at surveillance footage from inside the house and found that one of the dogs had stood up on its hind legs to examine a pot on the stove. As a result, the animal unintentionally turned on the fire.
Investigators said there was food left in the pot on the stove from a previous meal. The heat caused the fat to ignite about 8 minutes after the dog turned on the stove. According to firefighters, the dogs were not injured, but the damage to the house is very serious.
You will be interested to know that Brazilian scientists have figured out why cats ruin furniture.
Source: Segodnya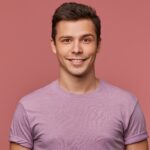 I am a journalist with more than 7 years of experience in the news industry. I have written for various publications, including The Wall Street Journal and Financial Times. My work has included reporting on global events such as the European debt crisis and the Olympics. I also manage principal photography for video content for websites and social media platforms.