Where to meet Arestovich: an elite complex near Kyiv – honest guest reviews (photo)
Prices for services are high, but guest reviews make you doubt their quality
Where to meet Arestovich: an elite complex near Kyiv / Photo: Collage: Today
The network "virused" a video with an adviser to the head of the President's Office Alexei Arestovich in the Shelest recreation complex, who was noticed by the guest. The video was published in one of the Telegram channels. How much money do you need to spend on such a vacation and why some guests hate luxury place – we tell.
Prices
Arestovich chose complex Shelest in Kyiv region (city of Vyshgorod), where prices are above average. Guests pay for daytime use by the pool from 650 to 850 hryvnia.
For an open-air snack, a set of 6 Gilardot oysters is offered for 810 hryvniaplate to wine for 670 hryvnia or a set of bruschetta for 320 hryvnia.
On the menu of a local restaurant, octopus with potatoes and romesco sauce for 570 hryvniaBeef Wellington for 470 hryvniaborscht with lard for 280 hryvnia and other dishes. From drinks – Taittinger Brut Reserve champagne for 2350 hryvnialemonade for 130 hryvnia and a margarita cocktail 240 hryvnia. In a word, 500 hryvnia is barely enough for lunch for one.
If you want spend the night in one of the rooms, you will have to spend a lot: overnight at the Family House – 7900 hryvnia, Forest view suit room 6500 hryvniaPremium forest view room with terrace – 4100 hryvnia and a classic room with a balcony or terrace – 3250 hryvnia. But is it worth paying that kind of money, given the real reviews of visitors?
Guest reviews
We looked Shelest guest reviews on Google Mapswho managed to rest before the war and talk about their impressions.
If you like a quiet holiday, choose another place to visit. The complex has poor soundproofing. – it is difficult for guests to sleep and relax to the maximum.
NO SOUND PROOFING, want to rest get some sleep, no. It's not here," the guest wrote.
Guests of the complex pay a lot of money not only for a beautiful "picture" around, but also for professional service. But with the second paragraph in Shelest problems …
Unfortunately, when you pay money and expect to be treated as a desired visitor, and in return you get only negative and unwillingness to correct mistakes and situations, then there is simply no desire to come again and recommend this institution, – the visitor wrote.
The staff at the reception and on site is very cold, inhospitable, not trying to help," wrote the visitor.
Are you planning to visit the complex with an overnight stay after the victory? Get ready for "surprises" from the staff: he neglects daily cleaning, despite the considerable cost for daily booking.
For all the time we were there, they never came to clean the room. To our indiscreet question "where is the cleaning?" we were told that before these issues did not arise and they have regular cleaning. Apparently, they decided to bypass only our number," the visitor wrote.
Not only do they forget to clean up, but also confuse orders, trying to reassure guests that they are wrong.
When we were disappointed to learn that we could not see the buffet, we decided to order paid breakfasts, since, according to the manager Olga, this was our trick, and they didn't bring us what we ordered, referring to the fact that, again, we are wrong and ordered exactly what was brought to us," the visitor wrote.
Find out also what the most expensive hotel in Bukovel looks like, where the wife of Viktor Pavlik was not pleased.
Source: Segodnya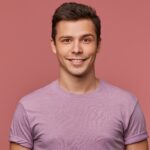 As an entertainment author with over 7 years of experience, I bring a diverse background to my writing. I have a proven track record in the journalism industry. My expertise extends beyond writing, as I have experience producing video content for websites and social media platforms, offering a well-rounded perspective on the entertainment world