Paris Hilton put on an amulet in blue and yellow colors and confessed her love for Ukraine (video)
The socialite supported our country at the Cannes Lions international art festival in France. Moreover, the star personally talked to a girl from Ukraine
Paris Hilton supported Ukraine / Photo: Pinterest, instagram.com/parishilton
We do not stop writing that Hollywood is with us! Many world-famous stars support and help the Ukrainian people, who have been faithfully defending their homeland from the Russian invasion for the fourth month already. Just remember how director Cary Fukunaga volunteers in hot spots, and Liev Schreiber cooks for refugees at the border.
The famous businesswoman Paris Hilton also decided to express her support for Ukraine. She did it in Cannes at the Cannes Lions festival of creativity.
So, the socialite put on a ribbon in the colors of the flag of Ukraine. Accessory Paris received from the Ukrainian fashion model and fitness trainer Nelly Gardens. The star, having accepted the gift, immediately confessed her love for Ukraine. Nelly showed a video on Instagram of how she ties this commemorative ribbon on Hilton's hand.
Now Paris Hilton has a Ukrainian flag on her hand. Glory to Ukraine, wrote the fashion model and noted that on the third day of the Cannes Lions she had fulfilled her mission.
According to the Ukrainian, the celebrity was very nice and said she loves Ukraine. In addition, Hilton did not take off the gift amulet all day!
Perhaps Paris Hilton someday decided to visit Ukraine, as did her colleagues Angelina Jolie and Ben Stiller. We will be waiting for your visit 🙂
Briefly about the festival "Cannes Lions"
The festival is held every year. This is a global event for those working in creative communication, advertising or related fields. It celebrates breakthrough, non-standard ideas, approaches and technologies that set trends in the development of culture, business and society.
Recall that earlier Arnold Schwarzenegger received an embroidered shirt from a native of Bucha. The Ukrainian met the Toronto star and presented him with a valuable item.
We wrote earlier that Sean Penn was thinking about taking up arms and resisting the Russian invasion on the front lines.
Source: Segodnya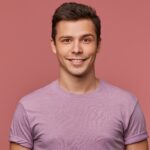 As an entertainment author with over 7 years of experience, I bring a diverse background to my writing. I have a proven track record in the journalism industry. My expertise extends beyond writing, as I have experience producing video content for websites and social media platforms, offering a well-rounded perspective on the entertainment world