How the staff of one of the most expensive London hotels screwed up – we tell
Where to meet Poroshenko – luxury hotel in London / Photo: Collage: Today
On June 29, Poroshenko checked in at The Lanesborough 5* luxury hotel. It is chosen by world stars for recreation: Arnold Schwarzenegger, Johnny Depp, Madonna, Leonardo DiCaprio and others lived in Regency-style mansions. But the hotel can disappoint, despite the price of the most budget room £1,250 (₴45,000 – ed.). Sharing real guest reviews with Google Maps and Booking.
Service disappointed
The attitude of the staff of a fashionable hotel to guests, where Leonardo DiCaprio and other cream of society stays, outrages many. Of course, not everyone has a negative experience, but there were some incidents…
One of the visitors called the service "terrible", and the experience of staying at the hotel – "shameful". He ordered tea, sandwiches and pastries for £132, but the food was not tasty.
The service was terrible. They never came to me and asked: "Do you need something?". They didn't have enough staff. I paid a lot for an average tea which I was looking forward to. I went to The Dorchester in the afternoon and it was great – a private class. I will never go back to The Lanesborough and I will not be deceived. Shameful experience. £132 before service for the usual sandwiches I could make at home, plain tea and pastries that should look better and not look like they came from a Marylebone High street bakery," a visitor wrote.
Hotel food is another game of roulette
After lunch at the hotel restaurant in another visitor, one thing is on mind – McDonald's. And that's why.
The waiters were always rude, confused orders, served cold food, had to ask for plates and cutlery twice, then hung around around me until I paid the bill. Better service and food quality at MacDonalds!, wrote a guest.
One of the visitors ordered a Caesar salad with anchovies. But the chef forgot to add them. As a result: the man paid the full amount for the portion, and staff and did not apologize for the wrong order.
Had the worst customer service experience and worst Caesar salad in Lanesborough. Obviously, anchovies are added to the Caesar salad, and they asked me if I wanted them, I answered that I did. I also asked if I could add an avocado. The salad came with added avocado but no anchovies. I was charged a ridiculous amount for a salad and did not apologize for the wrong order," the client said.
Another guest received stale cupcakes at afternoon tea for £75. I also got a sandwich with a piece of foil inside …
Came for afternoon tea and in my sandwich found a small piece of aluminum paper (I'm assuming it's cream cheese paper?). Not sure, but definitely not something I would like to swallow… The cupcakes were also very dry. 75 pounds for one was absolutely not worth it, – the guest admitted.
: Poroshenko was spotted in London on June 6: the journalist spoke about the details (photo).
Source: Segodnya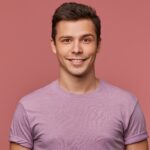 As an entertainment author with over 7 years of experience, I bring a diverse background to my writing. I have a proven track record in the journalism industry. My expertise extends beyond writing, as I have experience producing video content for websites and social media platforms, offering a well-rounded perspective on the entertainment world