The Grammy Award winner has been caught up in a financial scandal. And all because of the documentary. Who "hit" Justin and what is required of him – "Today" will tell
Justin Timberlake wanted to save money, but something went wrong / Photo: Collage: Today
Recently, the whole world watched the sensational trial of Johnny Depp and his ex-wife Amber Heard. The trial lasted several months and ended with the victory of the actor. Now Justin Timberlake is facing legal proceedings. True, they will be much smaller in scale.
Recently, a popular singer was sued. The plaintiff was director John Urbano, who worked on Timberlake's documentary about his blockbuster album The 20/20 Experience.
Album's cover
In documents obtained by TMZ, the director explains that Justin hired him back in 2012 to film and edit a film about making a third studio album.
According to John Urbano, Justin allegedly offered him a lucrative deal. According to the document, instead of the usual fee, the profits from the film were to be divided equally.
Timberlake faces litigation / Photo: Getty Images
However, after the great success of the album the director "got a slap in the face" from Timberlake. Since he postponed the project and paid Urbano a modest fee of $20,000.
The director says he filmed Justin Timberlake for about 60 days around the world. And then he spent about 2,500 hours editing footage for a documentary called The Making of The 20/20 Experience.
The man added that he could have received a fee for filming and editing, the amount of which would be about $ 2,450,000!
According to the director, he was paid only $7 an hour for the project.
Urbano claims that Justin was moved by the documentary at first. But after his album became his most successful solo project, he lost interest in the unpublished project.
Now the director is demanding compensation for his work. – He wants to rip off the musicians much more money. In addition, the man wants the judge to announce that he owns all the rights to the documentary.
Justin Timberlake himself has not yet commented on the conflict in which his name appears.
Briefly about Justin Timberlake
The 41-year-old American musician has won four Emmy awards and nine Grammy awards. The most popular hits are SexyBack, My Love, What Goes Around… Comes Around, Can't Stop The Feeling! and others.
From 1997-2002 he dated Britney Spears. After parting, he released the song and video Cry Me a River. The track subsequently became a worldwide hit.
Justin and Britney were called Barbie and Ken and just the cutest couple. But after four years of relationship, the musician accused his beloved of treason and that was the end of the novel.
In February 2007, he began dating actress Jessica Bill. In October 2012, the couple got married in Italy. Their son Silas was born in 2015. And in 2020 – the son of Phineas.
Recall that recently "Diesel Studio" got into a scandal. The young director accused the company of not paying the fee. Read the details in the article.
Source: Segodnya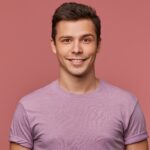 As an entertainment author with over 7 years of experience, I bring a diverse background to my writing. I have a proven track record in the journalism industry. My expertise extends beyond writing, as I have experience producing video content for websites and social media platforms, offering a well-rounded perspective on the entertainment world