The Hollywood star decided to support the Ukrainian business and bought a dress to wear it at the Cannes Film Festival. Where to buy the same – in the article
Dress from the Ukrainian brand Overthesea made of silk and polyester / Photo: Collage: Today
Julia Roberts wore a dress by the Ukrainian brand Overthesea. So the Hollywood actress decided to support Ukraine and business in our country during the war. This was told by star stylist Elizabeth Stewart. She posted a picture of the actress on her Instagram account. Stewart also wrote:
One way to support Ukraine is to shop in Ukraine! We bought this dress from their website to wear in Cannes.
Julia Roberts in a dress by the Ukrainian brand Overthesea / Photo: Instagram
Stylist Elizabeth Stewart is known for her collaborations with many Hollywood stars, including Cate Blanchett and other celebrities.
Roberts tried on the dress during the Cannes Film Festival, which took place from May 17 to 28 on the Côte d'Azur.
This is an incredible honor for our brand and our entire country. Julia is amazing! Thank you a million times for your trust and support! — the founders of the Ukrainian brand Overthesea wrote on their Instagram.
You can buy the same dress now on the brand's website. Its cost is 6960 UAH.
Overthesea silk and polyester dress / Photo: press service
Overthesea silk and polyester dress / Photo: press service
Overthesea silk and polyester dress / Photo: press service
: what to wear with a linen suit like Julia Roberts
Source: Segodnya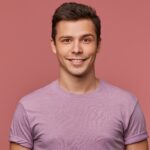 As an entertainment author with over 7 years of experience, I bring a diverse background to my writing. I have a proven track record in the journalism industry. My expertise extends beyond writing, as I have experience producing video content for websites and social media platforms, offering a well-rounded perspective on the entertainment world