Where to have a budget and at the same time unforgettable vacation in the capital – we tell
TOP-5 outdoor pools in Kyiv / Photo: Collage: Today
Summer is the time to relax by the pool, so arrange a relaxing weekend, but with safety in mind. Putting off life for later because of martial law in Ukraine is not worth it! "Today" will tell about TOP-5 pools in the capitalrecommended for visiting.
1 – "Pier 39"
Come at VDNH in the recreation area "Pier 39" with pools. Adults swim in a 25-meter pool, and children in a 13-meter one with a water slide. On site you will find a bar and a volleyball court. Additionally, children's swimming lessons and aqua fitness for adults are held.
Price per hour: weekdays – 100 hryvnia for adults and 50 hryvnia for children; weekends – 150 hryvnia for adults and 75 hryvnia for children.
Where: Glushkov Avenue, 1.
2 – Sungrilla Secret Beach
Beach complex Sungrilla Secret Beach in the heart of Kyiv overlooking the Dnieper, offers two swimming pools: for adults – with face control and for children – heated. On the territory there is a terrace overlooking the capital and a bar with a kitchen.
Prices: from Monday to Thursday – deck chair 300 hryvnia, bed 600 hryvnia, bungalow 1000 hryvnia; from Friday to Sunday – deck chair 400 hryvnia, bed 1000 hryvnia, bungalow 1600 hryvnia.
Where: st. Naberezhno-Khreschatitskaya, 10.
3 – Osocor Residence
In the recreation complex Osocor Residence opened the outdoor pool season. Visit it during the weekend: start with breakfast in the restaurant, continue with a swim in the pool and complete the relaxation on the shores of Lake Sanctuary with a glass of cocktail in hand, contemplating the sunset.
At the location, the stars of the Ukrainian show business arrange charity concerts in support of the Armed Forces of Ukraine.
Prices: weekdays – deck chair 500 hryvnia, bed 1000 hryvnia; weekends – chaise lounge 800 hryvnia, bed 1800 hryvnia.
Where: st. Grape, 2.
4 – Fifty Beach Club
Recreation complex Fifty Beach Club lovers of hip-hop and the atmosphere of relaxation 24/7 choose in Hydropark. On the territory there is a swimming pool, a restaurant and a DJ who will cheer you up with music.
Prices: on weekdays – a deck chair 350 hryvnia, a bed 1500 hryvnia; on weekends – chaise longue 500 hryvnia, bed 2,000 hryvnia.
Where: Brovarsky prospect, 5.
5 – Dniprovska Riviera
Let's complete restaurant complex on the banks of the Dnieperwhere guests feel the welcome summer vibes while swimming in the pool. After all, the atmosphere is conducive! In Dniprovska Riviera you will find a fashionable restaurant where we recommend ordering lunch or dinner.
Prices: weekdays – deck chair 400 hryvnia, bed 1,000 hryvnia, bungalow 1,500 hryvnia; Weekends – deck chair 500 hryvnia, bed 1200 hryvnia, bungalow 2000 hryvnia.
Where: Ostrov Zhukov, st. Lyutneva, 58K.
Find out also: what to read in the summer – 5 books that are much cooler than the film adaptation.
Source: Segodnya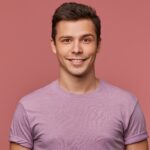 As an entertainment author with over 7 years of experience, I bring a diverse background to my writing. I have a proven track record in the journalism industry. My expertise extends beyond writing, as I have experience producing video content for websites and social media platforms, offering a well-rounded perspective on the entertainment world