The singer did not miss the opportunity to show off her toned figure. And told me how much weight I lost
Britney Spears showed how she spends her honeymoon with her husband / Photo: Getty Images, instagram.com/britneyspears
Just a week ago, Britney Spears complained to her fans about the lack of a honeymoon after the wedding. But the singer and her husband Sam Asgari still put aside household chores and found time for a small weekend.
The newlyweds went to enjoy a beach holiday on the islands. The happy performer shared the first shots from her honeymoon on Instagram.
In the video, Britney in a shiny bikini lights up on a yacht with her husband. The couple does not hesitate to show their feelings on camera.
On the beach, Spears got so excited that she took off her swimsuit top. The topless star showed how she basks on the ocean waves.
No, this is not a "Girls Go Crazy" campaign. It's just me living my life! This is what happens when you go on a two week island sailing vacation…jumping from island to island is crazy! Girls, if you want to lose weight, take a helicopter flightand you will lose all your fluid from nervousness… I think that lost 4 pounds in a day…," wrote Britney.
Previously, we showed what was the wedding of Britney Spears with her ex-husband 17 years ago.
Source: Segodnya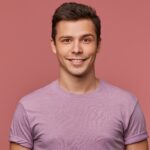 As an entertainment author with over 7 years of experience, I bring a diverse background to my writing. I have a proven track record in the journalism industry. My expertise extends beyond writing, as I have experience producing video content for websites and social media platforms, offering a well-rounded perspective on the entertainment world