5 strange habits of Frida Kahlo that will surprise even fans
Paintings riddled with pain, exotic animals in the house… – read interesting facts about Frida in the material
5 strange habits of Frida Kahlo / Photo: Collage: Today
July 6 the world celebrates Mexican artist Frida Kahlo's birthday. Her heart stopped 68 years ago. However, her fans remember the difficult path of the creator even today. Let's talk about 5 strangest habits of this legendary person.
1 – hid the real age
Due to polio, at the age of 6, Frida began to have health problems. Education at the preparatory school had to start later (in 1922) than planned. It was necessary to be treated for a progressive disease. The right leg of the artist became shorter than the left, and she successfully hid it under long skirts. To be on par with peers, Frida took three years from her age, until the end of her life telling that she was born in the year of the beginning of the Mexican revolution (in 1910).
2 – I painted my own pain on self-portraits
Frida painted 55 self-portraits throughout her life. The main source of her inspiration for creating masterpieces was pain, physical and psychological. The emotions experienced during her illness, after a bus accident, from infertility and a difficult relationship with her husband Diego Rivera, she conveyed in self-portraits. They were her "voice", telling people about her suffering…
I write myself because I spend a lot of time alone I am the subject that I know bestFrida Kahlo said.
"Without hope", 1945 / Photo: Pinterest
3 – Frida didn't like to smile
She is did not draw myself cheerful – her self-portraits confirm this. A painful life full of suffering and trials gave her no reason to rejoice. But on Google, you will find rare photos of Frida, where she smiles.
4 – Her pets were exotic animals
Frida had a hairless Mexican Xoloitzcuintle dog, which was first tamed by the Aztecs. The people considered this animal to heal people. In the artist's home zoo there were also Bonito's parrot, Graniso's deer, Gertrudis Kaka Blanca's eagle, Fulang Chang and Caimito de Guayabal monkeys. She repeatedly depicted them in self-portraits, especially monkeys, comparing them with her unborn children.
/ Photo: Collage: Today
5 – drank more tequila than men
Frida loved Mexican culture and traditions. It is not hard to guess that tequila is her favorite alcohol. The artist has repeatedly participated in bar competitions for the speed of drinking tequila and won against men. But more often she drowned out psychological and physical injuries with alcohol.
Also Read: How Princess Diana Became a Generation Z Influencer
Source: Segodnya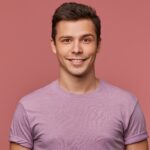 As an entertainment author with over 7 years of experience, I bring a diverse background to my writing. I have a proven track record in the journalism industry. My expertise extends beyond writing, as I have experience producing video content for websites and social media platforms, offering a well-rounded perspective on the entertainment world