Dual leadership, teams and collectives are becoming increasingly popular in managing cultural institutions and events. After the departure of Yvonne Büdenholzer, the Berlin Theatertreffen will also be managed by an international collective, as the Berliner Festspiele announced on Wednesday.
It consists of four theater makers who come from Poland, the Ukraine and Germany: The quartet includes the Ukrainian theater director Olena Apchel, the production manager Marta Hewelt, the dramaturge Carolin Hochleichter and the Polish cultural manager Joanna Nuckowska. The collective was appointed by the designated artistic director of the Berliner Festspiele, Matthias Pees, who succeeds Thomas Oberender and will take up his post in September.
In the past ten years, the Theatertreffen has "experienced a remarkable and successful development," said Pees. It opened up to the independent scene, campaigned for more gender equality, took up debates on power politics and provided impetus for questions of sustainability in the theater business. The new, equal team brings "international perspectives to the German-speaking theater landscape", also as a contribution to "overcoming cultural differences and political rifts".
Documenta fifteen is already being directed by a team of curators – the Indonesian collective Ruangrupa is currently under criticism because of the anti-Semitism scandal. In Berlin, the film festival has been under the responsibility of a dual leadership since 2019, and from next season the Komische Oper will also have a management duo.
The Theatertreffen, which traditionally takes place in May, brings together ten outstanding productions from German-speaking countries selected by a jury.
As announced in May, the previous director, Yvonne Büdenholzer, will take over the management of Suhrkamp Theaterverlag from January 2023, succeeding Christiane Schneider. (chp)
Source: Tagesspiegel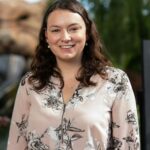 I am a technology author with 8 years of experience in journalism. My writing covers the latest technology advancements and trends, drawing on my expertise in news journalism and social media platforms. I have contributed to major media outlets such as The New York Times, The Wall Street Journal, and Reuters.