The star volunteer does not believe in the sincerity of the words of Ukrainian musicians who give charity concerts abroad. Why exactly – read the material
Dasha Astafieva is not afraid of candid interviews / Photo: Collage: Today
After February 24, there are not many celebrities left in the capital. Most of the representatives of show business went to the west of Ukraine or abroad. Only a few remained in Kyiv. Among them and Playboy girl, TV presenter Dasha Astafieva. From the first days of a full-scale war, she helped in the kitchen, cooked for the Armed Forces of Ukraine, washed floors and collected donations. The ex-member of the "Nikita" group did not go abroad. Dasha was not even able to go to the funeral of her grandmother.
In an interview with "Goncharov podcast" Astafiev spoke frankly about Ukrainian artistswho perform charity concerts around the world. Dasha does not believe in the sincerity of some stellar colleagues.
Have you seen them, heard them (ed. – Dasha addresses the presenter Tatyana Goncharova)? They are not very outspoken. Just sit down and watch the performances. These are the people who didn't hear the explosions. I don't blame them. But I don't think it's frank. What is it honest, – said the singer and TV presenter.
Dasha Astafieva does not plan to travel with concerts abroad. The TV presenter drew a parallel and asked an unexpected question.
Singing songs, performing and seeing the military is completely different. Sing and get high from the fact that you are on stage, shed tears, where the fans blow, the light shines. I won't say who, but many of the stars who do just that. They make money. Now is a very good time to make money. Sometimes they say they make millions. Where are they, where is this evidence? – Astafyev does not understand.
Dasha admitted that she was faced with several charitable foundations in which the distribution of funds shocked the singer. So the host of the Zirkovy Shlyakh program only trusts her relatives. Follow the latest trends in show business Astafieva is also not going to .
I don't want these episodes now. I don't want to write songs in Ukrainian and earn money. To turn me somewhere. I found out what my real value is. I don't need anything," Astafieva summed up.
This is the second candid interview of Ukrainian stars in the last week. Earlier we talked about the scandalous live broadcast of ex-producer Anton Velboy. Truth, the civil position of Dasha Astafieva and Yuri Bardash are radically different. Like the poles on our planet.
Source: Segodnya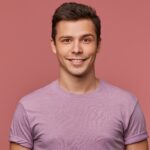 As an entertainment author with over 7 years of experience, I bring a diverse background to my writing. I have a proven track record in the journalism industry. My expertise extends beyond writing, as I have experience producing video content for websites and social media platforms, offering a well-rounded perspective on the entertainment world