The journalist could not resist and ridiculed the singer, who decided to earn extra money on the weight loss marathon. Gordon also showed one of the infamous photos of the information gypsy. It needs to be seen
Dmitry Gordon ridiculed the Russian Queen / Photo: Collage: Today
Previously, Natasha Koroleva frankly confessed her love for Ukraine and her hometown of Kyiv. But after February 24, the singer fell silent. She was never able to say a word about the full-scale invasion of the Russian Federation. Instead, the artist managed to have fun with Tarzan on May 9 and break away on a river cruise along the Volga.
During these months of a terrible war, the silent Natasha Koroleva only decided to engage in infoziganism, or, as the singer says, an online marathon about losing weight.
The other day, Dmitry Gordon posted on Instagram a photo of Natasha Koroleva, who performs "rituals for weight loss" in a nude upside down. In the picture, the singer wrote that such exercises bring her great results.
However, the journalist had his own impression of what he saw.
Natasha Koroleva from Kiev, who did not support Ukraine, is doing everything so that chicken brains flow into pig ass. Well, or vice versa, signed a photo with the singer Gordon.
It is noteworthy that the journalist wrote the name and surname of the artist with a small letter.
Followers appreciated Gordon's sense of humor and also condemned the Queen:
Spanish shame. They really have some trouble with their cowards.
She is already like her primate (Tarzan), she runs around naked.
Nothing to flow.
It's the Russians who use f*ck like a head because they think they're in fifth place.
And where is the "great result"?
We will remind, earlier Dmitry Gordon has already criticized Natasha Koroleva for her neutrality.
Note that while Natasha Koroleva ignores the war, the mother and sister of "Mermaid" support Ukraine.
Source: Segodnya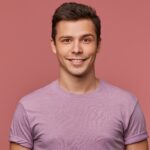 As an entertainment author with over 7 years of experience, I bring a diverse background to my writing. I have a proven track record in the journalism industry. My expertise extends beyond writing, as I have experience producing video content for websites and social media platforms, offering a well-rounded perspective on the entertainment world