At home he is the recipient of the National Prize, his paintings hang in the Reina Sofía Museum in Madrid, and the paintings of Luis Gordillo have influenced a whole generation of Spanish artists. Nevertheless, the Carlier Gebauer gallery is presenting him for the first time in their rooms, perhaps for the first time in Berlin in an appropriate setting.
Why is it that the slim, alert man in his mid-eighties oscillates between absolute prominence and relative obscurity? That in the past he was well represented in Essen, Munich and most recently in 2008 with the show "Iceberg Tropical" in the Kunstmuseum Bonn, but has not been remembered in this country. It may have something to do with the notion that is commonly held of modern Spanish art. Sparse, earthy, abstract: this is what was often shown in exhibitions from the 1980s onwards. More Eduardo Chillida or Antoni Tapiès than Gordillo, whose work now completely absorbs you in the gallery.
Escaping is hardly possible in view of the large, overflowing screens. The artist does not shy away from intense pink or crass representationalism, he dissects all perspectives and cuts canvases in two in order to reattach the pieces elsewhere. He paints toys such as a stuffed bear, giraffe or a broken elephant into the bursting motifs and in the reflection of his pictures looks more like a young savage than a mild-aged celebrity. The gallery owners Marie-Blanche Carlier and Ulrich Gebauer, who have been running a branch in Madrid for a long time and who, of course, have not been able to avoid Gordillo, see it in a similar way. "Corazonadas", the title of the current Berlin exhibition, marks the start of a trilogy that aims to illuminate the different creative phases of his long career. The second part is planned for Berlin Art Week in mid-September, and the gallery will open a third chapter in the coming year. In the end it will be clear to everyone what made Gordillo a role model for younger painters. In the land of Francoism, which only ended in 1977 – by then the artist was already in his forties – the academy had long professed traditional painting. However, Gordillo preferred to belong to the avant-garde and certainly not to wait for another time: After an interlude at the art school in Seville, he went to Paris, where he experimented with the ubiquitous Informel, but soon decided to give up abstract painting. Pop Art moved into his work and is still an important stimulus today. Even if there are a few decades between the artist's clearly figurative sixties and his most recent paintings, which mix representation and abstraction.
In between, Gordillo explored all possibilities on screen. He takes the term "mixed media" literally, incorporates photographs and set pieces from popular comics, alienates the motifs and then cuts holes in the fabric, under which other structures become visible. When he paints, he has the "feeling of perforating, making holes," the artist revealed in an interview a long time ago. This condition searches for a real equivalent and ends in the cuts through the canvas: "I wonder what is behind it."¹ Gordillo's interest in the inner connections is a driving force. Also dealing with psychoanalysis, in which he himself went out of interest. If you ask him if the multi-layered chaos on the walls has anything to do with the confusion in people's minds and maybe even with his own labyrinthine consciousness, a subtle smile comes back. However, it is striking how frequently Gordillo varies forms in the pictures that are reminiscent of eyes, noses and mouths or with which one associates brains, as in the large format "Cerebro de Perfil" from 2007. Bodily organs that are constantly busy with the sensory perception and processing of parallel impressions.
What energy for his age!
Our perception is like a huge collage. So why should Luis Gordillo properly organize the world in his pictures? Where everything is placed next to and on top of each other, unknown dynamics develop and the artist does not even adhere to the hierarchical classification – although he is the creator of those works. Nevertheless, Gordillo makes suggestions as to how the complexity of what is seen can be grasped and made legible. Here the artist turns out to be a sorcerer who finally holds the threads together in the intricate, intricate allover. He constructs, layers, rebuilds according to his own agenda – and suddenly there is structure in this aesthetic tangle.
Just like this incredible energy that Luis Gordillo, despite his age, is always able to bring to the table. As a painting and philosophizing artist, who is presented in two documentaries in the gallery's video lounge. Both times he is asked a lot by a curator as well as the artist Secundino Hernández – and he always takes his time to think, avoids any categorization and impresses with his precise answers (The works in the exhibition cost between 100,000 and 130,000 euros, the smaller drawings are at 6500 euros).
Source: Tagesspiegel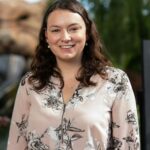 I am a technology author with 8 years of experience in journalism. My writing covers the latest technology advancements and trends, drawing on my expertise in news journalism and social media platforms. I have contributed to major media outlets such as The New York Times, The Wall Street Journal, and Reuters.