Yevhen Komarovsky, a pediatrician of the highest category, on the air of the TV show "Ukraine with Tigran Martirosyan" told how Ukrainians are being deceived on his behalf on Internet resources
Dr. Komarovsky urges not to trust Internet articles on "his behalf" / Photo: press service
Many fake articles, allegedly by Komarovsky and with fragments of his nonexistent interviews, are published daily on the Internet. According to the doctor, in the treatment of any diseases Ukrainians don't need to be so gullible to unverified sources.
If you see some incomprehensible site where Dr. Komarovsky sells medicines, then these are charlatans who simply took my photo. People don't even have the brains for that. My friend calls me: "Do you know what I am doing now? I am reading your interview about drugs for the treatment of hypertension." It's not funny anymore, says Yevgeny Komarovsky.
Komarovsky also explained earlier why vaccination on the bus can be safer than in the hospital.
Dr. Evgeny Komarovsky / Photo: screenshot
The uncontrollability of information on medical topics on various sites – one of the most important problems in the country, which leads to tragic consequences for the population with regard to their health, Dr. Komarovsky is convinced.
At the same time, the cyberpolice is zero. The police are zero. This is not only a question of discrediting me. It kills people directly. People read, they are told that all your diseases are from worms. "Here, buy medicines from us," "Komarovsky has knocked out a state program for you," people believe in this, "says the doctor.
Also, the candidate of medical sciences advises Ukrainians to be skeptical not about vaccines and vaccinations in general, but about the drugs they buy on the Internet.
Watch the full interview with Evgeny Komarovsky:
More news on this topic:
.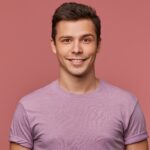 As an entertainment author with over 7 years of experience, I bring a diverse background to my writing. I have a proven track record in the journalism industry. My expertise extends beyond writing, as I have experience producing video content for websites and social media platforms, offering a well-rounded perspective on the entertainment world