Trump's son mocked Baldwin by releasing T-shirts that read: Alec kills people
In the online store of the son of the ex-President of the United States, Donald Trump Jr., you can buy a T-shirt with the inscription: "Weapons do not kill people, Alec Baldwin kills people."
Donald Trump's son accuses Alec Baldwin of murder / Photo: Instagram
The son of the former President of the United States announced the launch of a line of T-shirts on his Instagram page, posting several photos of the future product.
So, he decided to avenge his father to the actorwho shot cameraman Galina Hutchins on the set of Rust in New Mexico.
Also in the post, Donald attached a link to his online store – there are other patriotic-themed T-shirts, each of which sells for $ 29.99.
But Trump's son did not stop there and decided, using Photoshop, "try on" the product on Baldwin himself:
The reason is long ago the feud of the Trump and Alec Baldwin families… The actor supports the Democratic Party, and himself Donald Trump was publicly called mentally ill and unbalanced. Also Baldwin very often did parodies of the ex-president in the evening program "Saturday Night Live". Alec is against the free sale of arms in America and advocated its ban, and Trump Jr., as you know, on the contrary, supports firearms lobbying.
:
.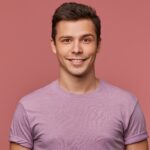 As an entertainment author with over 7 years of experience, I bring a diverse background to my writing. I have a proven track record in the journalism industry. My expertise extends beyond writing, as I have experience producing video content for websites and social media platforms, offering a well-rounded perspective on the entertainment world