In some films you immediately feel at home. They wrap themselves around the soul like a warming blanket. In "Times of Upheaval" too, all the ingredients that belong to a familiar coming-of-age story with a feel-good factor seem to have been assembled at first. The focus is on young Paul (Michael Banks Repeta), who causes offense at school, the lively family with a single-family home in middle-class Queens, the historical setting of the early eighties, the soundtrack with Sugarhill Gang and The Clash. But a feel-good effect just doesn't want to set in.
Memories without the sweet glaze of nostalgia
This is to be understood as a compliment for James Gray's autobiographical youth drama. The director manages to withhold the sweet glaze of nostalgia from his cinematic memories, instead distilling insightful insights into the present from looking back at his own childhood.
Born in 1969, Gray has chosen a personal approach. The house in which the Graff family lives is faithfully modeled on his parents' house, and Gray's family also serves as a model for his characters. Introverted Paul, a dreamer with porcelain complexion and long limbs, is the director's childish alter ego.
Like any youngster on the verge of teenage weirdness, he's not entirely comfortable in his own skin. It's the same with his family. Father Irving (Jeremy Strong) usually seems overwhelmed and sometimes pulls out his belt. The next moment, however, he can be amazingly understanding again or even fool around with Paul. The character drawings in Gray's film, who, as always, also wrote the screenplay, elude the usual narrative patterns. The director surprises and irritates.
Paul's family is Jewish, the horrors of the Nazi era are still alive. Grandfather Aaron (Anthony Hopkins) experienced it firsthand in Ukraine. In his calm, approachable manner, he is an advisor and role model for the boy, a fixed star in the rough seas of growing up. The male characters dominate "Times of Upheaval". Girls Paul's age don't play a role, and although there is a familiarity between his mother Esther (Anne Hathaway) and him, she doesn't seem to have a decisive influence on Paul.
Exploring boundaries against the authorities at school and at home
He prefers to cling to his classmate Johnny (Jaylin Webb). Together they explore the boundaries set by the authorities at school and at home. Johnny is black, for him racism is not a thing of the past but an everyday experience. Parents are also worried about the influence of African American kids on Paul's school. When he and Johnny get caught smoking weed, they put Paul in a private school, while Johnny threatens to roam the social media completely.
One of the strengths of Gray's film is that it creates a differentiated picture of the diversity and omnipresence of racism, but also addresses class differences. Gray is aware of the privileges that came with his background.
"Times of Upheaval" is the director's most personal film to date, who works on the periphery of mainstream cinema. His films always have top-class casts, Gray takes on a wide variety of genres and gives them a slightly offbeat touch. In this way he has established his own style, which is recognizable both in the Amazon adventure "The Lost City of Z" with Robert Pattinson and in the historical drama "The Immigrant" with Joaquin Phoenix. Most recently he shot the elegiac space film "Ad Astra" with Brad Pitt.
Even in "times of upheaval" mainstream convention and art house ambition are irreconcilably opposed, many scenes seem unfinished. You can feel the freedom that Gray gives his performers, but you sometimes think you can hear a certain degree of improvisation in the dialogues – which sometimes makes the production look almost awkward. In contrast, the use of music seems superficial, the selection of the pieces all too obvious – like the soundtrack to a film that you've seen umpteen times.
Growing up with the blessings of neoliberalism
The imagery with its historical patina is more conclusive. Gray and his cinematographer Darius Khondji tell the story of adolescence in slightly grainy, underexposed images with dull, washed-out colors, as if they came straight from Gray's memories. The faces of the grown-ups remain in darkness, slipping away from the dim light of oblivion. They seem almost uncanny, menacing figures in the realm of young Paul.
But Paul doesn't find any friends among his peers at his elite private school either. The children are already exuding a subtle aggression, using the N-word innocently. The Kew Forest School really exists, not only James Gray attended it, but also Donald Trump; the film shows the school as a republican cadre school. Jessica Chastain has a cameo appearance as Trump's sister Maryanne, a future federal judge, who swears adolescents to the blessings of neoliberalism.
(In eleven Berlin cinemas, also original subtitles)
In the background of "Times of Upheaval" there are already those landmarks that point to the present, muddled state of American society. On the Graffs' television, Ronald Reagan first speaks as a governor with presidential ambitions; when he is later actually elected, Paul's urban, middle-class parents are shocked. No one suspects that 35 years later Donald Trump will follow…
So many uncomfortable truths about the American way of life resonate in "Times of Upheaval," a coming-of-age story that James Gray's film falters and wobbles at times. Instead of a fluffy blanket around the soul, a boulder lays on the mind.
To home page
Source: Tagesspiegel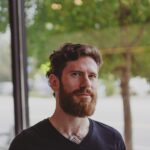 I have been working in the news industry for over 10 years now and I have worked for some of the biggest news websites in the world. My focus has always been on entertainment news, but I also cover a range of other topics. I am currently an author at Global happenings and I love writing about all things pop-culture related.