They have been reported missing. They are said to have been abducted from children's homes, forcibly adopted, fleeing or separated from their parents in "filtration camps". Around 11,500 Ukrainian children, the government in Kyiv announced at the end of November, had been deported from Russian-occupied areas, mostly from Mariupol, Zaporizhia and Cherson. The children, it is said, should be "Russified", parents and carers should be driven to despair.
Hardly any experience shakes children in particular as existentially as the shock of losing everything they know overnight, faces, voices, gardens, rooms, the closeness of those closest to them. Everything tears apart that makes up the world for the child and connects it with it. One day, however, survivors must try to put themselves back together.
A book that has just been published makes it clear what this requires. Christiane Ludwig-Körner describes the work with surviving Jewish children after the Second World War in England.
The surviving children could play, dance and paint
Anna Freud, daughter and student of Sigmund Freud, went into exile in London with her father from Vienna in 1938. There the child analyst and her colleague Dorothy Burlingham first founded the "Hampstead War Nurseries", war kindergartens for people who had been bombed out, and then homes for children who had survived concentration camps. For this purpose, Anna Freud trained Jewish women, also refugees, in the therapeutic treatment of children, based on the Montessori principles of freedom for play, music, dance and painting.
The psychology professor Ludwig-Körner, born in 1944, spoke with these supervisors for years. They shared photo albums, letters and biographical stories with her: Alice Goldberger, the sisters Sophie and Gertrud Dann, Martha called "Manna" Friedmann, Ilse Hellmann, Anneliese Schnurmann and Hansi Kennedy.
The interviews began in 1996, and none of the women are alive today. But there are her unique eyewitness accounts, an important addition to the previously untranslated studies by Rebecca Clifford (Orphans of the Storm: Children After the Holocaust, Yale University Press, 2020) and Sarah Moskovitz (Love despite Hate. Child Survivors of the Holocaust and their Adult Lives, Schocken Books, New York, 1983).
They didn't know they could trust us.

Gertrud Dann, kindergarten teacher
From 1945 and 1946, the women around Anna Freud took responsibility for Jewish children who came "from hell". Ninety percent of Europe's Jewish children were murdered in the Holocaust, and around 150,000 survived in ghettos, concentration camps, or hiding places. The British Home Office reluctantly allowed military aircraft to be transported from Prague. A thousand children from Theresienstadt and Auschwitz ended up in England, cared for solely by a network of private donors. The state did not want to add any money. Visas should only be valid for two years.
A few dozen of the children ended up in the donor-endowed estates south of London initiated by Anna Freud. They spoke Czech, Yiddish, German, Italian, Polish, and some had hardly learned to speak. Some possessed memories solely of the camps. Many had lice and had to be shaved first, they had eating disorders, sleep disorders, fear of dogs, of black cars – of adults.
"They didn't know that they could trust us," Gertrud Dann understood. Whereas the women had previously worked with children who had been bombed out during the "Blitzkrieg", they now encountered children who had been emotionally bombed out, such as the one group from Theresienstadt in the "Bulldogs Bank" building, who only trusted each other.
The inseparable union, noted Anna Freud, was her parental surrogate. At first they bit, scratched and hit, destroyed and smeared toys and furniture. It took a balance of empathy and differentiation before the children could accept the protection of adults.
English foster parents were found for smaller children after a year or two, others stayed in the home until the end of school. When she was still in the concentration camp, Mann Friedmann reported about the girl Judith, she could only wash in the morgue, where there was a water tap. The child was wracked with a sense of guilt at having been the only one in the family to survive.
Even as an adult, Manna Friedmann found out from Judith, she always thought of this hall when she showered. But she became a wife and mother and, too, found happiness. For Manna Friedmann, who herself had lost siblings in the Holocaust, working with the survivors was, she said, "like therapy." In 1946, the children received British citizenship. Most of them stayed in England.
To home page
Source: Tagesspiegel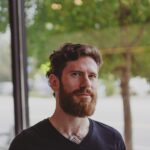 I have been working in the news industry for over 10 years now and I have worked for some of the biggest news websites in the world. My focus has always been on entertainment news, but I also cover a range of other topics. I am currently an author at Global happenings and I love writing about all things pop-culture related.