This approach is already familiar from other books by Annie Ernaux: again it is a photo that she begins with, which is the trigger for dealing with herself in a certain phase of life or with another person from her closest environment. This time, that person is "The Other Girl," the title of the Nobel Prize-winning author's most recent book in German, published in France in 2011.
I'm not writing because you died. You died for me to write, that's a big difference."

Annie Ernaux in The Other Girl
The other girl is one of Ernaux's sisters, who she never met. Because she died of diptheria twelve years before Ernaux was born, on Maundy Thursday 1938, and immediately after looking at the photo, the writer confesses to having visited the grave of her parents and that sister for many years, "but I never have you to say something." She is now changing that with this book, which is less than 75 pages long, not least because there was this one, almost traumatic experience.
In 1950, when Annie Ernaux was ten years old, she followed a conversation between her mother and another woman about the woman who had died so young, and her mother could hardly hold back her tears. The ten-year-old snaps sentences like "when she died, she looked like a little saint", "my husband went crazy" and above all: "She was much nicer than that one."
Yes, and Ernaux concludes: "That one, that's me." And she also concludes that she is the complete opposite of this sister who seems so dear, like a saint, she is offended, she feels "taken for a fool", "cheated". ', but also sees their existence in a different light: 'So you had to die at the age of six so that I could be born and saved.' And, to get even closer, this is also about writing, about a Initiation, to have written the continuation of the thought, just as "against" as "for" the mother, who often disliked her: "I'm not writing because you died. You died for me to write, that's a big difference."
Now, of course, after the many Ernaux books about her parents, about herself as a young girl, her abortion, about her years as a teacher and only aspiring writer, does that have to be the case now? In fact, it's also somewhat surprising, because has this dead sister been mentioned in other books?
And: Hasn't Ernaux already illuminated every corner of her life: narratively, analytically, equally primly poetically and ruthlessly sociologically. One briefly has the thought of a certain weariness, if you will: an Édouard Louis feeling (he has already told it all), and then this not unobtrusive address in the second person, this letter, which this book represents.
The intimate "you" is a trap for Ernaux
But then again, even the most extraordinary writers always write the same book (also because they want to make it even better), let's just say: Patrick Modiano. And just like you can basically never get enough of this one, it's the same with Ernaux.
Especially since she keeps wresting new facets from the consideration of the relationship/non-relationship with her sister. Ernaux writes of "an inner darkness" in which she kept her, she never mentioned it, she also describes the "you" as a "trap", as an intimacy trap, and then there is Cesare Pavese, the 1950 in one Turin Hotelzimmer committed suicide when Ernaux was ten years old and first heard about her sister, coincidentally on the same day.
There's something overtly unforgiving about The Other Girl, and one wonders if Annie Ernaux mentions her sister in her December 7 Nobel Lecture in Stockholm. The next detail from her life follows in book form a few weeks later, entitled "A Young Man", the story of a love affair between Ernaux at the age of fifty and a man twenty years his junior.
To home page
Source: Tagesspiegel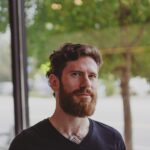 I have been working in the news industry for over 10 years now and I have worked for some of the biggest news websites in the world. My focus has always been on entertainment news, but I also cover a range of other topics. I am currently an author at Global happenings and I love writing about all things pop-culture related.