Oh yeah, they love drugs. It is thanks to them that 85 percent of the underground comics of the 1960s and 70s are illegible today, cartoonist Robert Crumb attested during a visit to Germany a few years ago.
His wife Aline Kominsky-Crumb, on the other hand, who was sitting with him on the stage at the Munich Comic Festival at the time, saved the narcotics of those years from severe trauma, as she said: she had sex with hundreds of men at the time – but mainly thanks to the alcohol no memory of it. "Thank God," she said, and they both laughed dryly.
When they performed together, they delighted the audience with self-deprecating, funny anecdotes from everyday life that many comic readers were very familiar with thanks to the autobiographical joint works of the two. Now Aline Kominsky-Crumb has died at the age of 74, as reported by Forbes magazine, among others. She succumbed to a pancreatic tumor.
It started in San Francisco
In the comic world, which was long dominated by men, the artist and painter was an exception. Born in New York, she came to comics in the early 1970s after studying art. After moving to San Francisco, she met several influential artists who inspired her to draw comics. One of them was Robert Crumb, who is considered one of the most important exponents of the underground comics movement that has revived the art form since the mid-1960s.
During her visit to Germany a few years ago, the cartoonist told of how, as a young man, he was courting Aline, who was six years younger and then coveted by many other men. He also had to deal with an affectionate cowboy named Ray from Arizona, who held his Colt to his head – and was later shot by another cowboy himself.
At the time, Aline Kominsky not only had a love affair with Robert Crumb, the two also inspired each other artistically and worked together on many autobiographical projects in the decades that followed.
Aline Kominsky published her first comics in the feminist underground anthology "Wimmens's Comix Collective". In the mid-1970s she started her own anthology "Twisted Sisters" together with the illustrator Diane Noomin, in which she published comics from 1976 to 1994.
They didn't give a damn about conventions
"These comics were among the first to deal directly with the political issues of female empowerment, criticism of patriarchy, sexual politics, lesbian love, and other central themes of feminist ideology," says the Forbes obituary of Aline Kominsky -Crumb.
In their "Aline & Bob's Dirty Laundry" series, the illustrator and her husband – they married in 1978 – gave ruthless, self-deprecating insights into their private life and neuroses from the late 1970s onwards. They later published their joint work under the title "Drawn Together". also as a collection. In addition to the often absurd and always explicit insights into their relationship and family life, what is remarkable about these strips is the fact that they both wrote and drew everything together.
"A cheeky, humorous chamber play between a couple with markedly different talents who don't give a damn about conventions," said Anette Gehrig, director of the Basel Cartoon Museum, summarizing the work of the Crumb-Kominsky couple. The museum dedicated a joint exhibition to the two in 2016 with an extensive catalogue.
Relationship dispute in the hippie commune
"The comic does not live from harmonious, fused drawing styles, but two completely different personalities and styles meet here," Gehrig writes in the foreword to the catalogue: "The mostly rather simple, sometimes intentionally primitive drawn Aline by Aline Kominsky-Crumb and the lively and bodily wounded Bob aka Robert Crumb."
According to Robert Crumb, the fact that he and Aline Kominsky-Crumb lived together for almost 50 years and also worked very productively has to do with a relationship dispute in a failed hippie commune. Aline stumbled and broke her foot – and he, who had already become a star of the US counterculture, suggested that to pass the time, they should draw comics together.
They then did this fairly regularly over the next few decades, sometimes as a threesome with their daughter Sophie, who was born in 1981. The Crumb-Kominskys had lived in France since the 1980s – mainly to escape the drug-dominated life on the US West Coast, as they said when they performed together at the time. Her daughter has now married a Frenchman, and there are two grandchildren.
At the time, many of Crumb's fans resented the fact that he also collaborated artistically with Aline, he said with a raspy laugh during his visit to Germany. "She may be gorgeous in bed but keep her off your sides," one wrote to him.
In general, the two survived some hostility with humor and self-mockery. This is the assessment of "Maus" creator Art Spiegelman: The underground comic magazine "Weirdo" published by the Crumb-Kominskys between 1981 and 1993 is "a piece of shit". Crumb's dry reply: Art Spiegelman's avant-garde magazine "Raw" was merely a show-off project.
To home page
Source: Tagesspiegel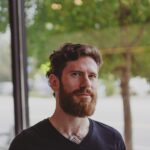 I have been working in the news industry for over 10 years now and I have worked for some of the biggest news websites in the world. My focus has always been on entertainment news, but I also cover a range of other topics. I am currently an author at Global happenings and I love writing about all things pop-culture related.