Just a few years ago, when cinemas and public screenings of films were strictly forbidden in Saudi Arabia, the only way people could see new films was at friends' homes. There was no Netflix, and only the Emirati broadcaster MBC showed productions from Hollywood, for example. "It was difficult," says marketing expert Athaer. For 35 years, there was a public blackout in the conservatively governed kingdom with regard to cinemas and films.
Now Athaer is sitting on a sofa in what is perhaps the finest cinema Riyadh has to offer: small halls with 24 oversized armchairs, a subdued lounge feeling. A cinema ticket costs the equivalent of around 38 euros, and you can also book food in the hall, such as Wagyu beef steak for the equivalent of 113 euros. The green national flag stands at the entrance area.
Since the ban was lifted and the country's first cinema opened in 2018, films have become a favorite pastime for many Saudi Arabians. The industry is pumped up with state funds. Last Thursday, the Red Sea Film Festival started in Jeddah on the Red Sea for the second time since it was founded, with a program of around 130 films from 60 countries. Celebrity guests include Guy Ritchie and star director Oliver Stone, who chairs the jury.
"We are in the process of putting ourselves on the map. We're not quite there yet," says Adnan Badib, founder of the production company Millimeter Films. But Crown Prince Mohammed bin Salman has recognized the signs of the times, says Badib. "He knows that we are ready for change." The de facto ruler has ordered several social openings and also overturned the cinema ban. Now the country needs producers, directors and other talents from abroad to really push the industry.
The first cinemas appeared in the East in the 1930s, founded by foreign oil workers. Up until the 1970s, films were also shown in backyards, hotels and football clubs. But after the attack on the Great Mosque of Mecca and the revolution in Iran in 1979, the leadership enforced conservative religious rules: cinemas – like many forms of entertainment, strictly speaking, are forbidden in Islam – were abolished, men and women were publicly separated and dress codes were introduced . Those who wanted to see films visited neighboring countries or bought pirated copies on VHS cassettes and DVDs.
There should be 2,600 screens in Saudi Arabia by 2030
There is no trace of this in the country today. Young people and families romp around in front of the cinemas, they buy tickets for action and children's films, stock up on popcorn and colorful drinks. The Audiovisual Media Authority estimates that by 2030 there will be 2,600 cinema screens nationwide. There are currently around 500 screens in more than 50 cinemas.
The art called film is therefore by no means free. "At the end of the day, we are a Muslim society. We know where our red lines are," says Badib, speaking of the industry's self-censorship. In addition, the authorities have to accept every film. According to reports, "Lightyear", "West Side Story", "Eternals" and "Dr. Strange 2," apparently all for LGBTQ-related scenes. Islamic scholars consider same-sex sex to be a sin.
Faisal Baltijur, pioneer in the industry and in a managerial position at the chain Muvi Cinemas, says sentences in this context that were probably unthinkable five years ago. Going to the cinema is "a personal decision" even for very religious people. And of course they could advise their children not to go to the cinema. In times of mobile phones and streaming, however, it is impossible to ban children from films. "They hold them between their hands," says Baltijur.
Sensitive political content is unthinkable in a country where even critical tweets can mean a long prison sentence. The celebrated Saudi director Haifaa al-Mansur shows that some sensitive topics can still be implemented with cinematic sensitivity. Her latest drama "The Perfect Candidate" is about the fight for more equality for women in the Arab world.
"A smart director or writer will convey the same message within the audience's values," says director Faris Baitar. "The Chinese also have censorship and their films are great." Scenes that are actually forbidden are shown there in a "very creative way" and with symbolism. "The smart filmmakers will come here, it's a good investment," says Baitar. "It's a very young country. You have more freedom here than ever before."
To home page
Source: Tagesspiegel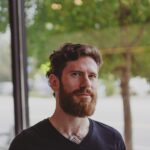 I have been working in the news industry for over 10 years now and I have worked for some of the biggest news websites in the world. My focus has always been on entertainment news, but I also cover a range of other topics. I am currently an author at Global happenings and I love writing about all things pop-culture related.