Even if the events take place in Novgorod in the Middle Ages, Natasja is an evil sorceress or even a witch, the title heroine is not. At most it is for the prince's wife – because the nobleman seems to have fallen in love with the beautiful landlady who runs an inn outside of town. There he had mingled with the partying, fiercely arguing people and met Natasja.
The "enchanting" as a translation for the original Russian title "Tcharodeika" is far more accurate: Natasja is an honest, young, straightforward woman. She definitely feels sorry for the old man who is so much in love with her and who suffers from this love. But pity is not love, on the contrary, pity is the opposite of love, she explains to the prince when he tries to sexually harass her more and more violently.
The killer falls in love with his victim
In this opera, Tchaikovsky too seems to have been less interested in the Russian Middle Ages than in modern psychological tensions and, above all, in family tensions. They grow into a horror trip. The princess tries – initially with success – to persuade her son to murder Natasja. But when he stands in front of her as a murderer, they both fall in love with each other. For Tchaikovsky it is the key scene: within five minutes a murder turns into great unconditional love, around this scene he composed the whole opera. The prince, jealous of his son in love, will kill him in the finale and go insane.
Tchaikovsky considered "The Sorceress" to be his best opera, composed between "Eugene Onegin" and "The Queen of Spades". But the premiere was received with reservations, the work remained lost for a long time, and only recently has a new interest seemed to flare up, as performances in Erfurt and Vienna have shown. Oper Frankfurt, voted "Opera House of the Year" by the trade journal "Opernwelt" in 2022, has now ventured into the four-hour opera with a Russian team, Russian director Vasily Barkhatov and Russian conductor Valentin Uruypin. The two had worked together in 2021 at the New Moscow Opera and in the summer at the Bregenz Festival brought out Umberto Giordano's opera about a Russian prison camp "Siberia" with great success.
Mrs. Princess is doing gymnastics
Barkhatov transfers the medieval story into a 21st century soap opera. The suspicious, jealous princess does gymnastics with her lady-in-waiting – Barkhatov's fitness trainer – when she suspects that her husband is having an affair. The prince, on the other hand, scratches his shepherd dog on his sofa before lunch together, when he thinks poetically of his secret lover.
The realism in Christian Schmidt's stage design is of course subtly broken up by surreal exaggerations, such as large animal figures. And again and again – as with cinematic cuts – the curtain falls surprisingly, whereby there is even a short scene without any music: maids clean up while a dog barks and the clock ticks. After such pauses in silence, Tchaikovsky's music is all the more impressive.
Conductor Valentin Uryupin and the Frankfurt Opera and Museum Orchestra plunge the audience into stirring, contrasting emotions: simple folk song-like, even sentimental, then again with powerful energy, some choirs invisible in the background like the whispering inner voices of the characters. Then, in turn, a more and more whipped up exuberance spreads in Natasja's tavern.
There is a boisterous celebration in the tavern
Asmik Grigorian as Natasja is also enchanted and bewitched vocally, soft and clear in expression. The members of the horror family deliver impressive character studies in terms of acting and singing: Iain MacNeill is a prince who initially seems quite sympathetic, but who becomes a frighteningly brutal violent offender against his lover, wife and son; this (Alexander Mikhailov) a good sportsman in sweatpants, not quite grown up yet, but touching, worn out between mom and dad. Finally, Claudia Mahnke as a confident, unnerved wife who gets on her nerves.
In the Frankfurt performance, the clerical villains are combined as counter-figures: the schemer and informer Mamyrow and the poison-mixing hermit (Frederic Jost). The background of the patriarchal family history is formed by popular scenes and threatening popular uprisings against the betrayal of the rulers. This opposition, which has already arranged to meet at Nastasja's property, and then publicly protests at the market against excessive taxes and looting by the government, is met with censorship and harsh police violence. Whether Tchaikovsky's advocacy of such an intellectual opposition would be possible in Russia in 2022 is not at all certain.
To home page
Source: Tagesspiegel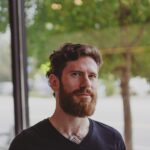 I have been working in the news industry for over 10 years now and I have worked for some of the biggest news websites in the world. My focus has always been on entertainment news, but I also cover a range of other topics. I am currently an author at Global happenings and I love writing about all things pop-culture related.