The Frankfurt train station district is one of the most notorious places in Germany. Before trendy bars and hip restaurants opened on the red light mile in recent years, the area was considered a dangerous no-go area. TV crews who captured drug addiction, dirt and prostitution with their cameras and rappers who praised the neighborhood and its crime with dark songs contributed to this. First and foremost, an arrest warrant. .
Aykut Anhan, 36, raps about mountains of cocaine, bloody noses and sex in a luxury car on his new album "Mainpark Baby". In songs like "Immer noch" the man from Offenbach talks about his hunt for euros, dangerous drug deals and large-scale police operations.
His rhymes are accompanied by a booming beat that invites you to nod your head with piercing hi-hats. In one verse he roars: "Kanacken dance between freedom and jail".
Haftbefehl's seventh studio album is dedicated to the eponymous gray high-rise settlement in Offenbach just outside of Frankfurt, where he grew up. Just like many other children of so-called guest workers. Even as a teenager, Anhan got to know (surviving) life on the street.
Caught in the vicious circle of the street
After his father took his own life, he dropped out of school at the age of 14 and became a criminal. As described on the album, he fell into a "vicious circle of the street". A vicious circle between red light and blue light, which he addressed on previous albums. However better.
His accent, aggressive voice and clever puns made him well known. Hits like "Chabos know who the Babo is" climbed to the top of the German charts. With albums such as "Russian Roulette", arrest warrant made street rap suitable for the feuilleton, which also celebrated his most recently released records – the "white album" and the "black album" – as conceptual art.
On "Mainpark Baby" (Azzlackz Records/Universal), Haftbefehl gets a lot of things right with dark-sounding beats from Cologne-based producer Benjamin Bazzazian and polysyllabic rhymes. Top-class feature guests such as the rappers OG Keemo, Ufo 361 and Kool Savas are represented, songs like "Diebraun Taschen" have a high catchy tune potential.
Nevertheless, the album is not on the level of his previous works. Lines like "I'm the king, you cling to my balls" seem interchangeable. Almost every one of the 13 songs is about the cocaine trade and consumption, some verses are mumbled and difficult to understand. The arrest warrant's clear, hard flow always distinguished him. The rapper doesn't seem to be in top form anymore.
Unconscious intoxicated at a concert in Mannheim
Six months ago, the arrest warrant shocked his fans. At a performance in Mannheim, he staggered onto the stage with Gucci glasses and a red cap and seemed almost intoxicated. He stammered to himself and held on to his DJ's desk until he left the stage a few minutes later. Shortly thereafter, Warrant canceled his entire tour and retired to Dubai for a hiatus, where drug laws are strict and rehab should be easier for him.
Before the canceled tour, his album was already finished. Lyrically, it disappoints. In several songs, Haftsperre presents himself as a misogynist bloke who "bangs" women in the Maybach and then throws them out of his car.
One rhyme in the song "PIMP" is particularly off the mark: "I say I like Russian women, she says she's from Ukraine." With its misogyny, Haftzettel once again casts German rap in a bad light.
"Mainpark Baby" ends with the song "Last Track", which could be interpreted as a surprise announcement of the end of a career. Haftzettel looks back on his life and rhymes: "I'll throw the mic down and make time for my children". On an echoing organ beat, he describes again how he made it "out of the gutter" into the charts and shaped German rap: "I changed the language".
His heavy flow and lyrics, which provide an unfiltered insight into post-migrant experiences, hopelessness and crime, made him the king of street rap. From the verse "Today I'm giving away my crown" it can be seen that the arrest warrant recognizes that this era is now over. His album only seems half-baked, he seems ripe for rap retirement.
To home page
Source: Tagesspiegel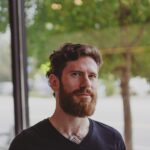 I have been working in the news industry for over 10 years now and I have worked for some of the biggest news websites in the world. My focus has always been on entertainment news, but I also cover a range of other topics. I am currently an author at Global happenings and I love writing about all things pop-culture related.