The Japanese draftsman creates from his own experiences and modern trends Keito Gaku with "Boys Run the Riot" (Translation Gandalf Bartholomew, Carlsen Manga, so far two volumes of 226/178 p., each 10 €) a contemporary representative of the coming-of-age genre whose edgy artwork comes into its own in the large format that Carlsen Manga chose for the series.
The series was nominated for the prestigious Harvey Award in the USA in the category "Best Manga" in 2021, but ultimately had to admit defeat to the bestseller "Chainsaw Man". And at the Festival International de la Bande Dessinée d'Angoulême, which is considered Europe's most important comics festival and will be held again in January 2023, the series was nominated for an award in the category of youth comics.
Ryo almost always comes to school in his tracksuit. He just can't stand the skirt of the normal school uniform. He was born a girl, but he's a boy inside. While Ryo keeps this a secret at school and always invents new excuses for his appearance, he dresses up in his free time. He enjoys wearing cool clothes and being seen as a boy.
The dream of your own fashion label
On one of these excursions he meets Jin, a new classmate. With his confident, carefree demeanor, this repeater teases the ryo, exhausted by his own efforts to adjust. Jin, on the other hand, sees in Ryo a soul mate who is also fashion-conscious and suggests that he found a label together. He always wanted to create clothes with someone who had the same taste. Ryo is unsure whether to accept or decline. The courage to be different doesn't come overnight.
Keito Gaku quickly reveals whether the sincere Jin, who uncompromisingly pursues his dream of his own fashion label, can be an ally and friend. On the other hand, he takes his time with Ryo's redeeming and painful process of emancipation, which is set in motion by the chance encounter and the events that follow.
Diverse character design
Gradually, the style-conscious main characters in the authentic story about growing up gather other equally complex characters around them, including a non-binary person in addition to various cis protagonists. Thanks to the dense, experienced drawing style, the character design is very individual and easily recognizable. The cleverly arranged page layout accommodates the flow of reading.
In an interview for the English book edition, Keito Gaku said that in addition to the transition Ryo, the increasing expression of his true gender identity, he wanted to integrate another growth factor as a projection surface. What was particularly convincing for him was the fact that fashion creates identity and is also a business in which even a high school student could achieve something with sufficient motivation.
Since "Boys Run the Riot" is also about fashion and design, the realistically designed outfits are particularly detailed and rich in shades. Anyone expecting weird looks will be disappointed. Jin and Ryo's label relies on simple urban style as well as graffiti and lettering-inspired typographic prints, which is expressed in relaxed, wearable feel-good clothes for everyday life.
Given his own experience and knowledge of graffiti and street art, it was also natural for Keito Gaku to choose this art form for Ryo's expressive designs. The urban art borrowings culminate in the manga-ka using another artist's striking graffiti, with permission and credit to the creator, Shintaro Wein.
In the interview, he said that he not only drew inspiration from people from his past and those around him, but also interviewed designers and founders of fashion labels when he needed their expertise.
"Boys Run the Riot" is an authentic, serious LGBTQI+ story for adult readers with a high urban style factor, which particularly appeals to this target group due to the honest description of the feelings of a trans person based on true experiences.
The four-volume series, which was published in Japan from 2020 to 2021, is also more accessible to a younger audience than titles such as "My Lesbian Story of Loneliness". Keito Gaku, whose award-winning debut Akarui already starred a trans protagonist, is currently working on a basketball manga called Aoba no Basket.
To home page
Source: Tagesspiegel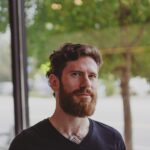 I have been working in the news industry for over 10 years now and I have worked for some of the biggest news websites in the world. My focus has always been on entertainment news, but I also cover a range of other topics. I am currently an author at Global happenings and I love writing about all things pop-culture related.