For those who work in the field of crypto-currencies, Bitcoin today appears to be one of the strongest. Despite the fluctuations in this type of market, the value of Bitcoin has so far remained well above $ 55,000. This is probably one of the reasons why some people don't hesitate to break the laws to get Bitcoins. The case of this 17-year-old British teenager is proof of this.
According to reports, police in an English county have just seized more than $ 2 million in cryptocurrencies including Bitcoins from a 17-year-old teenager. The young man allegedly obtained digital money thanks to an online scam.
The Lincolnshire Police cyber-crime unit thus took possession of the digital currency the teenager had obtained through a credit card fraud that took place in April 2020.
A first for Lincolnshire
This seizure of cryptocurrencies exceeding $ 2.7 million is among the first such cases in Lincolnshire, which is located in the east of England. Police seized more than 48 Bitcoins, as well as other digital currencies.
Officials said the suspect stole customers' personal information to scam a digital gift certificate company. In total, he would have obtained more than 8,000 dollars. Investigators then found links that led to money laundering processes using cryptocurrencies.
A new way to break the law
Lincolnshire Police Cyber-Crime Investigator Detective Luke Casey said criminals often think of cryptocurrencies as an anonymous means of transferring funds undetected. He added that he was glad that in this case they were able to show that the police could very well investigate crimes of this nature.
As for the teenager, he was found guilty of false declaration fraud and money laundering. The young man was sentenced on Tuesday October 26 to be interned in a rehabilitation center for young people.
.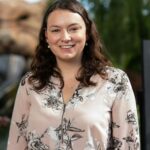 I am a technology author with 8 years of experience in journalism. My writing covers the latest technology advancements and trends, drawing on my expertise in news journalism and social media platforms. I have contributed to major media outlets such as The New York Times, The Wall Street Journal, and Reuters.