Not that Viktor Orbán could govern without opposition. In Budapest, on his doorstep, teachers and students have been gathering for months to protest and are currently striking again against the Fidesz government's ruinous low-wage policy in the education sector. And in distant Brussels, whose EU bureaucracy allegedly considers half of all Hungarians corrupt, the member state is currently being denied 6.3 billion euros in funding due to a lack of rule of law. At most, both provide a cool breeze in a country whose illiberal democracy, as the Prime Minister himself calls it, has weathered every storm that has come up.
Now, at the age of 74, the man who was the greatest symbol of the resistance against Orbán has also died. The philosopher Gáspar Miklós Tamás, known only to a few in this country, was able to express the state of affairs with Orbán's "post-fascism", as one of his forms is called. He did not make the mistake of putting Hungary's prime minister in the same rank as the world's great dictators. Tamás clearly saw the sophistication with which Orbán had set up a post-totalitarian regime whose anti-enlightenment structures can hardly be dismantled.
He was able to do this more openly than many others because he had been more or less outlawed since 2011, when Orbán had him sent into early retirement as director of the Philosophical Institute of the Academy of Sciences. Having become tough in the fight against Ceausescu's tyranny, which made life difficult for him, the Hungarian Jew in Cluj, Transylvania, at a young age, and almost bitter in his opposition to communist Hungary, Tamás had to experience how the once liberal Orbán did rule after the turn tore.
You don't have to share all of your diagnoses – or your positions. From a Marxist-based anarcho-syndicalism to a left-green understanding of ecology, he has undergone many changes. But when he explained how a majority in Hungary could be persuaded to vote for Orbán against their own interests because old historical traumas and resentment against the Roma population could be used to make nationalism and racism palatable to them in new ways, he hit the mark the circumstances upside down. In Hungary, mourning for TMG, as his initials read in Hungary, continues. We understand the country a little bit better when we join her.
To home page
Source: Tagesspiegel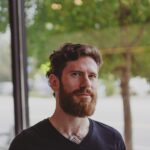 I have been working in the news industry for over 10 years now and I have worked for some of the biggest news websites in the world. My focus has always been on entertainment news, but I also cover a range of other topics. I am currently an author at Global happenings and I love writing about all things pop-culture related.