Freedom always has a price. The Bates family pays for it in the form of certain comfort allowances. In the 1960s, father Roy and mother Joan, together with their children Penny and Michael, occupied a World War II anti-aircraft platform in the no man's land of the North Sea, outside British territorial waters – where they, not the only ones, run a pirate radio station.
After all, the state-run BBC overslept the rise of rock 'n' roll and refuses the beat, which is why illegal radio stations are springing up everywhere, playing the records that young people want to hear without a license. Played by DJs who live on canned food and idealism, as on "Fort Roughs" (the rusty island of the Bates).
Nobility titles and coffee cups
However, even the most beautiful buccaneering on air has to come to an end. When news broke that the UK pop blockade was lifted, the Pirate family had to think of a new way of life and business for their island existence. Father Roy also has an idea: the Bates spontaneously proclaim the principality "Sealand". With its own anthem and the state motto: "E mare Libertas", "Freedom from the sea". Born of rock 'n' roll and disobedience!
A story too incredible not to be true. In fact, "Sealand" still exists today, even if the international community has always refused to recognize the floating principality. Roy Bates' grandsons keep the construct alive by selling noble titles and coffee mugs online. That's what the program booklet of the production "Sealand" tells, which has now celebrated an acclaimed premiere at the Neuköllner Oper – as a rock musical with classical touches, as a farcical exuberant tale of pioneering spirit and megalomania.
In court in sandals
Director and songwriter Fabian Gerhardt, who is producing on Karl-Marx-Straße for the ninth time, wrote "Radioland" together with Lars Werner (like "Iron Curtain Man" about the "GDR Elvis" Dean Reed) for composition and arrangements are the responsibility of Christopher Verworner and Misha Cvijovic, who are also the musical directors.
Like their band colleagues, they are stylishly equipped with mushroom head wigs and beatnik glasses (costume: Sophie Peters) and are positioned between loudspeakers in the foggy background, while stage designer Sabrina Rossetto lets the flak island loom into the room. At the beginning, a plush seagull is shot for lunch with the gun barrel. The future North Sea nobility feeds with difficulty.
This is given by an excellently harmonizing ensemble. Stefanie Dietrich plays and sings Roy, who has been tried and tested in the military, Meik Van Severen's wandering wife Joan. Armin Wahedi Yeganeh has the role of the sullenly pubescent son Michael, Mathilda Switala is in the center as a recalcitrant teenager Penny, who longs for club nights instead of seagull droppings service and even casts doubt on the parents' concept of life – generational conflicts remain in the best Pirate:innen- family not enough.
Finally, Owen Peter Read completes the cast as "Herman Z. German" in glitter-buckled sandals – a windy intruder who ends up in Sealand court (even there's a kernel of truth!).
"Radioland" is entertaining and rousing, also musically. The story is carried by a mix of "Doors"-like rock, modern electro and echoes of Kurt Weill in the court passages. And of course there's also a befitting ode to freedom.
To home page
Source: Tagesspiegel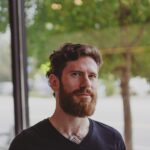 I have been working in the news industry for over 10 years now and I have worked for some of the biggest news websites in the world. My focus has always been on entertainment news, but I also cover a range of other topics. I am currently an author at Global happenings and I love writing about all things pop-culture related.