Throughout his life, Karl Gorath waited in vain for recognition as a victim. He was 22 years old when the Nazis sentenced him for the first time in 1934 on the basis of the infamous Paragraph 175 for his homosexuality. More prison sentences, prison, and deportation to Auschwitz follow.
He survived the concentration camp – only to stand trial again in 1947. "You're here again," the judge greets him. It's the same one who condemned him during the Nazi era. Gorath's only offense: he loves men. He is incarcerated for five more years, and the time in prison is later deducted from his pension. He dies in 2003, impoverished.
Gorath's fate is representative of that of thousands of gay men in Germany. On Friday morning it is the German Bundestag that gets to hear his life story. The actor Jannik Schümann performs them. Almost tenderly, Schümann tells of Gorath, who was repeatedly humiliated and marginalized by society: "You've gotten old, dear Karl, but not old enough." Not old enough to see the German state rehabilitating him.
The occasion: the commemoration of the Bundestag on the day on which the concentration camp Auschwitz-Birkenau was liberated 78 years ago. Since 1996, Parliament has commemorated the victims of National Socialism on January 27th. Great speeches have been made over the years. Gradually, Parliament took a look at the individual groups of victims.
Around 50,000 gay men were convicted during the Nazi era
But it took until 2023 for people who were persecuted because of their sexual and gender identity to be the focus of attention. Around 50,000 men have been sentenced for it. Lesbian women were also arrested, often branded as "asocial". For a long time, historians and activists had to fight for this hour of remembrance, almost begging for it. So long that today there are no survivors from this group who can personally tell the Bundestag about (surviving) the Nazi terror.
With all the difficult history – it is a great, worthy commemoration that does justice not only to the queer, but to all victims of National Socialism. Bundestag President Bärbel Bas calls for a "living culture of remembrance": "It is dangerous to believe that we have learned enough." The Holocaust survivor Rozette Kats draws a line from her fate as a Jewess to the queer victims.
And just as Jannik Schümann reports on behalf of a gay fate, Maren Kroymann speaks about the Jew Mary Pünjer, who was arrested under the pretext of "asociality". She was murdered, and a concentration camp doctor justified human experiments on her with the fact that she was a "perky, very active lesbian".
Paragraph 175 was not repealed until 1994
The focus is on the continuity of the persecution after 1945, the long marginalization of this group of victims and the guilt that the Federal Republic of Germany in particular carried on for a long time. Paragraph 175 was repealed in 1994 (in the GDR in 1968). It was not until 2017 that the Bundestag reversed the judgments from the years after 1945, which also affected tens of thousands. "For a long time, our democratic state has not had the strength to revise these judgments," says Bas.
Against this background, the appearance of Klaus Schirdewahn is moving. "The fact that I can now speak in front of you is not a matter of course," he begins his speech. He was still a minor when he was convicted in 1964. In order to avoid imprisonment, he agreed to therapy that was supposed to "cure" him of his homosexuality. "What does that do to a person being forced into therapy that denies their identity?"
He talks about depression, the illusory world of a heterosexual family that he built up – and also about what that did to his wife. It wasn't until late in life that he decided to openly be the gay man he always was. "It was a liberation when I could say for the first time: I am me." His voice breaks several times. The deputies give a long applause when he is finished.
At the end, Georgette Dee sings a song by Marlene Dietrich: "If I could wish for something, I'd like to be a little happy." Many queer people in Germany were denied that for decades. It's a morning that will linger for a long time.
To home page
Source: Tagesspiegel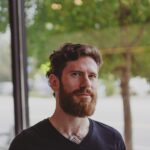 I have been working in the news industry for over 10 years now and I have worked for some of the biggest news websites in the world. My focus has always been on entertainment news, but I also cover a range of other topics. I am currently an author at Global happenings and I love writing about all things pop-culture related.