At 17, Barrie Kosky had an epiphany. He had traveled to New York with his father, and while his father plied his trade as a fur trader, Kosky moved from one Broadway show to the next. Eventually he ended up in a matinee of "La Cage Aux Folles". The colorful fantasy world with transvestites in feather boas and a gay couple kissing openly on stage inspired the Australian teenager: "I was, and gone."
Forty years later, Kosky is staging "La Cage Aux Folles" at the Komische Oper Berlin. It is his first directorial work, after he gave up the directorship of the house and will now contribute two productions per season as in-house director. Jerry Herman's musical with its emancipation anthem "I am what I am" has accompanied the gay movement since its premiere in 1983, from the Broadway success of the lust for life to a survival play in the midst of AIDS and a rebirth as a family play including a marriage for all.
family and marriage for all
Kosky wants to commemorate this journey with a staging that does not want to explode the conservative core of the cage. Despite all the glitter, "La Cage Aux Folles" is a nostalgic piece that celebrates lifelong partnership and family, even if the parents on stage are two men. A few melodies in eternal reprises carry through the evening, which falters to a happy ending. One wishes the sovereign conductor Koen Schoots an appropriate pitch. Kosky would have shaken up every opera classic and checked for conflicts, but with "La Cage Aux Folles" he just lets a lot of things run their course.
Otto Pichler's dancers once again take on the role of the queer movement choir, which floods the stage with screams. They could have gotten lost from another production. Kosky lets them emerge as a young, gender-fluid generation, but he doesn't do anything about the contrast to the aging gay couple Georges and Albin. Times stand side by side, the old people who are sentimental at heart and the constantly moved young people. The wallpaper looks down on the drawings of Tom of Finland, whose beefcakes present rather small heads and big cocks.
Two cast coups carry the evening
The role of Jean-Michel shows how little Kosky grabs in "La Cage Aux Folles". Georges and Albin raised him as father and mother. Now the son wants to get married and present the conservative in-laws-in-law with a "normal family". A story of betrayal and heartbreak, which musical actor Nicky Wuchinger as Jean-Michel delivers with such demonstrative disinterest that one suspects a message behind it. Even the reactionary politician father, who wants to ban all drag shows, remains a harmless cardboard figure. Nobody wants to go where it could hurt that evening.
The fact that the next twelve performances of "La Cage Aux Folles" will still be among the most coveted tickets in Berlin this season is due to two cast coups: Helmut Baumann, who brought the musical to the Theater des Westens in 1985 and played Albin there unforgotten, is known as Restaurant patron Jacqueline again on heels. Baumann is 83 years young today, and his enthusiasm and presence of mind radiate out to the whole ensemble during his short appearances.
Above all, however, it is Stefan Kurt as Albin and Dragqueen Zaza, who is the only person on stage who really knows how to enchant. A singing actor full of finesse, his whole body an instrument, always capable of new rhythms, which Peter Renz tries to catch as his husband Georges. Kurt commands a fragile grandezza, can wear make-up, wig and sequin frock and always let shine through how much strength it takes to be able to say: "I am what I am".
To home page
Source: Tagesspiegel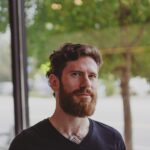 I have been working in the news industry for over 10 years now and I have worked for some of the biggest news websites in the world. My focus has always been on entertainment news, but I also cover a range of other topics. I am currently an author at Global happenings and I love writing about all things pop-culture related.