Godfather of Postpunk: On the death of the great guitarist Tom Verlaine
There was no talk of punk when Tom Verlaine made his way to New York City in the late 1960s. But the great New York freedom that the art student and aspiring musician, born under the real name Thomas Miller in Wilmington, Delaware, felt immediately upon arrival: "No one there gave a shit about what you were doing".
Which is why the young people who were fed up with the sixties and the hippies and later the dinosaur, bombast and art rock of the seventies were all able to tinker around in peace and try things out: Blondie and the Ramones, Alan Vega and Patti Smith. And Thomas Miller, who from then on should call himself after the French poet and symbolist Paul Verlaine and who initially founded a band with the drummer Billy Ficca with the meaningful name Neon Boys. After Richard Lloyd joined Verlaine as second guitarist, the band name changed to Television in 1973.
Television was among the bands that made CBGBs on the Bowery a legendary club, like the Ramones or Suicide: who made it the dump that gave birth to US punk a few years before Britain's Sex Pistols and The Clash came along and simplified punk once more. Here the "Frankie is so desparate" cries of Alan Vega, there the pre-New Wave of Blondie, that was something else. Above all, however, Television: "Marque Moon", the band's debut album, released in 1977, is a virtuoso masterpiece. Although it sounds completely different from the rock music of the time, it is difficult to identify as punk. "Marque Moon" defined post-punk even before punk was in its brief, rapid heyday.
Verlaine took piano and saxophone lessons in his youth, he grew up mainly with classical music and jazz. And as a result, he became far too good a musician to get high on fast do-it-yourself guitar chords. There's something very pronounced, nuanced about his and Lloyd's guitars on the eight songs on "Marque Moon". Sometimes they sound full, sometimes reduced, there is never anything wrong here, the game is always on point.
Verlaine and Lloyd didn't mind the long story either, about one, two, three and it's all over after two minutes, nothing against one or the other slightly giddy solo. The title track lasts ten minutes. When you hear it, it can go on for another ten minutes – the guitar is so beautifully playing the same melody over and over again, this song pulsates and vibrates so wonderfully creakily, the drums pump so dryly. And: The whole thing also carries an inkling of jazz.
Basically, "Marque Moon" anticipated the indie rock of the 80's and 90's. Legions of bands emulated television. But as is often the case in pop with its injustices: Verlaine was never to achieve the fame and economic success that his contemporaries and fellow campaigners had, the Ramones, Patti Smith or Blondie.
After the second album "Adventure" he left television and continued to work alone, releasing numerous solo albums, interrupted as it should be by a reunion, which resulted in a third original television album. There were also various tours up to the present, sometimes with, sometimes without the creative counterpart Lloyd. Not a trace of a legend being dusted off: Even in old age, Verlaine knew how to elicit the most beautiful, sparkling tones from his guitar. Tom Verlaine died in Manhattan on Saturday after a short illness. He was 73 years old.
To home page
Source: Tagesspiegel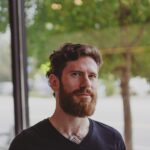 I have been working in the news industry for over 10 years now and I have worked for some of the biggest news websites in the world. My focus has always been on entertainment news, but I also cover a range of other topics. I am currently an author at Global happenings and I love writing about all things pop-culture related.