It cannot be said that the rapper Symba necessarily follows the wishes of others. "They want an album, but they don't get an album / The 'n three-course menu and not all-you-can-eat", he rapped in 2020 and so there was no album for a while. Almost three years later, the third course is obviously finished. With the just released "Symba Superman" (Symba/Columbia/Sony) the Berliner serves his fans the first long-awaited long-player – another wish remains unfulfilled for the time being.
The album begins sweetly with the track "Hdgdl" (short for "Have you been very loving") and a positive mood. "Write me: "Hdgdl", maybe I'll send a heart then. Some people carry guns, other people carry pain."
Symba, whose real name is Sylvain Mabe, suggested a "slightly too chic" café as a meeting point, as he laughs when entering the café in the Literaturhaus near Kurfürstendamm. He orders mint tea and a slice of cream cheese cake. The 23-year-old talks about the reactions to his first song on YouTube: "Great, look how he moves, what he says, how he uses his voice".
In fact, his way of rapping seems unconventional. In his texts, Symba strings observations of everyday life together, jumps from one topic to the next, builds up chains of associations and suddenly breaks them again. It often seems as if he's rapping off-beat, he experiments a lot with adlibs, makes dadaistic-looking short noises between the parts and in the hook.
After the light-footed beginning, the album takes an unexpected melancholic turn. "Life is dangerous" is probably the strongest song on the record and tells of the reality of life for early 20-year-olds who have to deal with fears of the future and the blues of the present. "All of a sudden I'm supposed to be an adult / I don't even know what that means, Digger / The world out there can be stressful".
Symba strives for a very direct language, almost childlike emotions are expressed unfiltered. Nevertheless, he mostly remains vague and cryptic: "Even people from my environment sometimes don't understand my texts," he says. "The way I phrase things might be a bit abstract and absurd, but it makes sense to me in my head."
His pictorial language can perhaps be explained by his second passion: film. Sylvain Mabe studied directing for several semesters at the film university in Babelsberg and was in front of the camera for the film "Bibi und Tina 3", for example. In the summer he performed gigs in front of around 8,000 people at festivals and his songs are streamed millions of times. Nevertheless, he describes music as an activity that he does on the side and that he pursues like a hobby despite a sold-out tour.
When he talks about his role on stage or his music, he usually uses the third person, saying "Symba" instead of "I." "It's always been difficult for me to see myself as a musician. But after the time I've been doing it and the big stages we've played on, I can't really deny it anymore," he says.
Sylvain Mabe talks about filming and that he would like to direct a small project again soon. "I think it's nice and important to have things to escape to," he says.
Together with the rapper Pashanim he is part of the artist collective "Playboys Mafia", founded in 2017. The two have been friends since childhood and grew up together.
With their fresh style, a new sound and an accurate aesthetic, both of them made the scene aware of how one-dimensional German rap was back then from 2019. A moment of awakening for a genre caught in macho posturing, worn-out rap grandees and generic-looking newcomers.
In other ways, too, they form an alternative to the modern music industry: Big marketing campaigns, collaborations and other promotional tools: none. With a few exceptions, they do not give any interviews. "For the past two years, people have come up to me and said, 'Don't you want to do a TikTok? But so far I just didn't feel like it. Maybe these are even decisions that cost you money or an audience. But I don't want to worry too much about it and I'm glad that I can do without it."
The single release Late-Time, a soulful ballad, says: "Dance in new Nikes, I'm on the Nokia, not on FaceTime". He doesn't even have Instagram on his cell phone, only on the iPad that his mother got as a present for a Tagesspiegel subscription campaign and on which he writes his texts, as he says with a laugh.
Several months often pass between individual single releases, during which the two rappers are completely silent before a new song is released without much announcement. "There's no big strategy behind it. For example, I only released two or three songs last year, but mainly because I was just not in the studio and did other things," explains Symba.
The irregular and few releases of Symba and Pashanim have been the reason for obscure rumors in the past: Pashanim is being blackmailed and can therefore only release so little music. In the Tagesspiegel he refuted the rumors.
Both were storming charts and schoolyards, and in the summer of 2020 it seemed impossible to take a walk around town without hearing songs by the two on every street corner.
It's just the newspaper I grew up with.

Symba via the Tagesspiegel
Both manage without sexism in their lyrics; In the music videos, it goes without saying that women are part of the crew that you watch hanging out in the big city – unfortunately still not normal in German rap 2023.
In the video for one of his first songs, Symba holds a cute lap dog on a leash like a fighting dog, the song is an ode to a candy bar, instead of guns he sings about toy pistols.
Even the Tagesspiegel, which otherwise rarely appears in rap texts, has already received a line. In 2020, Symba rapped: "Yes, I read Tagesspiegel every day when I'm awake". In conversation he says: "It's just the newspaper I grew up with."
The melancholic middle part gives the album structure and takes away the character of a mixtape, despite the sometimes very different beats of greats like Stickle, Micksu and Macloud or Bazzazzian.
Surrounding it are clusters of singles in typical Symba fashion, full of pop culture references and tales of hanging out with friends with an enviable amount of free time during the day. "Symba Supermann" is a successful debut album – and makes you want more.
What could that be? Since Symba briefly sang the unreleased song "Playboys Weep Too" in an Instagram live video about two years ago, a small myth has formed. Fans outdo each other on "Soundcloud" with the supposedly best version of the recording and demand the ballad at concerts.
At the release party in a club in Berlin-Kreuzberg, Symba fulfills its fans' wish at some point, performs the track and, considering that it can't be heard anywhere in its entirety, let alone in its full quality, the crowd can surprisingly rap along with the lyrics. Symba didn't take the supposedly logical step of putting the song on the album. Over tea and cake, Symba hints that the release could be coming soon. But you shouldn't be too sure. After all, a three-course menu is not an all-you-can-eat.
To home page
Source: Tagesspiegel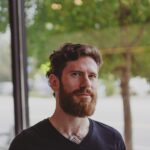 I have been working in the news industry for over 10 years now and I have worked for some of the biggest news websites in the world. My focus has always been on entertainment news, but I also cover a range of other topics. I am currently an author at Global happenings and I love writing about all things pop-culture related.