Probably everything a theater and opera director can dream of, he had achieved in his life. After studying literature and theater in Cologne, Jürgen Flimm got an assistant position in the wild 1968 years at the Munich Kammerspiele, including an early commitment as a young socialist from the SPD. At that time, the great old Fritz Kortner, as Prometheus, fueled the artistic fire of the century-old theater history, and in his shadow the young Peter Stein began to polish his own light. An exciting, relational beginning.
Barely a decade later, Jürgen Flimm succeeded as artistic director of the Cologne theater and from then on he was considered a native of Cologne, which he was from childhood, although he was born in Gießen. After Cologne, from 1985 he was director of the Hamburg Thalia Theater for fifteen years, which was even more successful.
Apart from his theater and opera productions, internationally from the New York Met to the avant-garde stage in Beijing, he was also President of the German Theater Association and taught at universities in Harvard and Hamburg. He even wrote books. His collection of texts "The Overturned Pyramid", published in 2010 by the Salzburg Müry-Salzmann Verlag and provided with his own line drawings, dealt with plays and productions, with comical anecdotes and some fairy tales. And in autumn his memoirs will be published posthumously by Kiepenheuer & Witsch. At the time, Wolf Lepenies wrote about the "pyramid": "Flimm is not only a director, but also an author who creates atmosphere and sees through people."
Despite all this, Jürgen Flimm, who died on Saturday in Berlin at the age of 81 as a result of an accident last year and severe kidney disease, was an enviably relaxed person, filled with cheerfulness and warmth. Sometimes he said in private, knocking on wood as a trained Catholic choirboy: "I've been very lucky, always nice roles, I'm very grateful to the theater director up there above the clouds."
But at first he also had to fight. Because even his first direction at a large theater triggers a scandal. In 1976, that was a furious staging of the then largely unknown Russian revolutionary play "Marija" at the Bavarian State Theater. The premiere audience in Munich's Residenztheater raged between jubilation and irascibility, a rape scene with the young actress Rita Russek, which took place in the semidarkness and was included in Isaak Babel's drama, had almost led to the performance being stopped. While the CSU then demanded Flimm's expulsion and the reintroduction of theater censorship, as a young critic of the "Süddeutsche Zeitung" I was able to praise the discovery of a play and a little-known director.
Later, as mostly universally praised, Jürgen Flimm did not only deliver masterpieces in the theatre, in the opera and also on television. So his Bayreuth "Ring" in 2000 was not the hoped-for millennial throw. That happened. For Flimm, art also included Beckett's art (saying) "Fail, fail again, fail better." But he managed to do a lot of unforgettable performances.
Artists under the circus dome
When the Cologne theater was being remodeled in the early 1980s, he quickly put a circus tent in front of the theater and had his players hover as artists in and under the circus dome. What succeeded most beautifully in Büchner's "Leonce and Lena", in which the dreamers and existential dancers of the pre-revolutionary, early surreal comedy swung on swings towards the free longing south called Italy. He set up the tent for a guest performance on a village square near Rome, and the whole of Italy was amazed and cheered. His Cologne "Käthchen von Heilbronn" is also wonderful, not in a tent, but visually powerful and with Katharina Thalbach and Elisabeth Trissenaar as fabulous antagonists.
Or in Hamburg Flimm's triumph with Chekhov's "Platonow": the hilarious boredom of Chekhov's characters has hardly ever been presented in such an exciting, even entertaining way in more than five hours. Elisabeth Schwarz and Hans Christian Rudolph at the helm turned even the finest emotional impulses into sensual sensations, which is why the production was also celebrated at the Berlin Theatertreffen in 1989.
Then a much later exclamation point, when the Lindenoper had to move to the Schillertheater in Charlottenburg. With his "Figaro" in 2015, Jürgen Flimm transformed the Italian Mozart opera into a musical commedia dell'arte more ingeniously than even Giorgio Strehler had succeeded at the Milan Scala. With singers like Anna Prohaska and Ildebrando D'Arcangelo, who played as virtuosos on bridges across the orchestra pit into the stalls and literally into the hearts of the audience.
Endless ovation
In addition, the director Jürgen Flimm has always promoted the genius of others as generously as he was clever. Or accompanied – as in the friendship with Daniel Barenboim in Berlin or earlier with the composer Luigi Nono, whose opera "Al gran sole" in 1978 meant Flimm's breakthrough as an opera director. In addition, numerous productions between Amsterdam and Vienna with the conductor Nikolaus Harnoncourt, who was closely associated with him. While he was still in Cologne, he made it possible for Robert Wilson and Heiner Müller to cooperate in the epoch-making Civil Wars.
At the Thalia Theater in Hamburg, he brought Wilson and Tom Waits together with actors such as Annette Paulmann and Stefan Kurt in the legendary "Black Rider". Theatre, music and visual magic became total works of art. And style-consciously, Flimm invited Patrice Chéreau's last major opera production, Richard Strauss' "Elektra" with Waltraut Meier, Michael Volle and the fantastic Evelyn Herlitzius in the title role, to Berlin in 2016 as a guest performance and homage to the director of the century, who died in 2013. An event, the ovations didn't want to end.
Jürgen Flimm was something special. We have known each other for more than forty years, and he was one of the very few major directors and star artistic directors with whom, even as a critic, one could be friends for more than just the superficial kissing business. Of course, Flimm was also one of the (mostly male) alpha animals of his guild, he was a man of power. But the originally rebellious Juso lived on in him to a certain extent, he remained touchable, felt some privileges and fees of the publicly subsidized companies as crazy and thought responsibly when he prevented a German theater prize named after Gustaf Gründgens in the theater association. Although Gründgens was not a Nazi, such an award could not be associated with the name of the man who, as Göring's favorite, had served as General Manager in Berlin until 1945.
Flimm was always a comradely friend of the stage technicians and all employees at the theater, who otherwise never come into the public eye. Anyone who entered a Flimm theater could immediately feel the warm spirit of the house. And against all crises and all the sadness in the world, he loved Leonore, who sings in "Fidelio": "Come, hope, don't let the last star of the tired grow pale."
To home page
Source: Tagesspiegel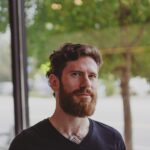 I have been working in the news industry for over 10 years now and I have worked for some of the biggest news websites in the world. My focus has always been on entertainment news, but I also cover a range of other topics. I am currently an author at Global happenings and I love writing about all things pop-culture related.