The joy of finally holding the festival in person again found its place in almost every moderation in the past week. A euphoria that one could certainly sympathize with, because the International Film Festival Rotterdam (IFFR) was hit particularly hard by the Corona period. For two years it had to be moved to virtual no man's land – it was particularly painful in 2022, when the end came just before the start of the festival.
Vanja Kaludjercic, who has only been running the festival since 2021, is basically making her debut this year. A "second" debut that had caused quite a stir beforehand: last year the internal organizational structure of the major event was changed, long-serving programmers who had contributed a great deal to the reputation of the IFFR over the decades lost their jobs without warning. The realignment was also justified with losses from the pandemic; However, the fact that the curators were so vehemently affected made waves in the well-networked festival environment.
Indonesian superheroine and Islamic terror
Kaludjercic himself referred to diversity and concerns about young talent. All in all, she also remains true to a maximalism in Rotterdam, which wants to bring even the most remote areas of world cinema into a balance with more common festival films. To get an idea: from the blockbuster bombast "Sri Asih" about the first Indonesian superheroine who has to learn to control her volcano-like rage, to the very first competition entry from Cameroon, "Le specter de Boko Haram", ranges in Rotterdam the Arch. Cyrielle Raingou received this year's Tiger Award for her documentary film, which sensitively and impressionistically misses the life of children and young people in a refugee camp after the terror rage.
The effects of the pandemic are still present in Rotterdam, not least in terms of content. There was a wealth of narrative business games to see that made no attempt to disguise their origin in corona restrictions. "New Strains" by New Yorkers Artemis Shaw and Prashanth Kamalakanthan, winner of the Special Jury Prize, was one of the most enjoyable of them. The directing duo appear in front of the camera themselves and embody a talkative couple who, after the outbreak of a pandemic, hole themselves up in a swanky, run-down uptown apartment.
The disinfection rituals are similar, but it is not Covid-19 that rages in "New Strains", but a virus that puts those affected back into a badly infantile state of mind. The funny thing is that the behavior of people in love shows a similar tendency towards regression. Shot in horribly streaky Hi-8 video images, the film proves it: in exceptional situations, the opposing tendencies of partners inevitably become highly neurotic.
All flavors of the lockdown blues
From lockdown blues under mumblecore conditions, it's basically just a small step into horror. Lockdown in Guillaume Nicloux's disappointingly conventional "La Tour" ("Lockdown Tower") spawns rival tribalist gangs fighting each other more vigorously in a council building with each passing year. The Danish thriller "Superposition" by Karoline Lyngbye, on the other hand, works like a variant of Jordan Peele's "We". In the tried and tested Scandinavian tradition, however, Lyngbye is more interested in the self-deception and lies of her protagonists.
The perfect Copenhagen middle-class couple with a boy looks as flat as something straight out of an Ikea catalogue. But when it meets her almost exact likeness on a remote lake, the well-tempered self-therapy suddenly becomes serious. It is not for nothing that the first image of the lake, tilted vertically, is reminiscent of a Rohrschach test.
The audience in Rotterdam was open to such forms of auteur cinema. In addition, there is also space for historical discoveries. The most extensive personal details this year went to the Hungarian director Judit Elek, whose work cannot be separated from the upheavals of her country's contemporary history.
In the late 1950s, Elek belonged to the ranks of a young film generation that, inspired by the cinematic renewal movements in other countries, founded the independent Béla Balázs Studio. Anyone who wanted to show "real life" under real socialism quickly encountered resistance, but Elek's documentary style, which was geared towards female subjectivity, found a surprising amount of freedom. Two films were made in the mining village of Istenmezején in the 1970s, in which she questions the predetermined paths of young women in cinéma vérité fashion by giving them a voice – no marriage at 14, no education without future prospects. In "A Commonplace Story", the sequel to "On the Field of God in 1972-73", this initially slightly repressed attitude of denial becomes even more acute.
Feminist Positions from Hungary
Elek's films are not simply in solidarity, they actually seem to open up to their counterparts and to change perspectives. Even her feature film debut "The Lady From Constantinople", with which she was invited to Cannes in 1969, is the socially critical and at the same time stylistically exaggerated portrait of a single, elderly woman who has to exchange her shared apartment in Budapest for a smaller one – the scene in which The dynamic mise-en-scène in which the prospective tenants bump into each other as if in a hidden object puzzled Godard and Truffaut.
As the daughter of a secular, Jewish family, Elek only dealt with her own origins and anti-Semitism much later, but then all the more deeply. With "Awakening" in 1994, she filmed her early novel about a Jewish girl who, dreaming and infatuated with films, makes her way through Budapest in the 1950s – and is just as autonomous as other of her heroines. She made her first film, which deals specifically with anti-Semitism, five years earlier: "Memories of a River" is based on a trial against a Jew in Tiszaeszlár in 1882.
In Rotterdam, the now 85-year-old Elek was also a guest in talks. She talked about working conditions and the rebellion of the post-war generation against rigid patriarchal conditions. Above all, however, she directed questions back to the audience, because she was "curious" from a professional point of view. This idea of ​​a challenge into old age suited the festival, which is so often associated with young people, particularly well this year.
To home page
Source: Tagesspiegel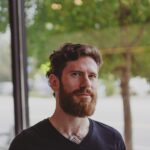 I have been working in the news industry for over 10 years now and I have worked for some of the biggest news websites in the world. My focus has always been on entertainment news, but I also cover a range of other topics. I am currently an author at Global happenings and I love writing about all things pop-culture related.