It goes without saying that the Grammy Awards in Los Angeles are not necessarily one of the events that define the future of pop music: It's all about size and glamour, superstardom and the confirmation of commercial success in the form of a trophy.
Ultimately, very difficult, about songs, albums and musicians who can hardly be weighed against each other as to whether they are a bit "better" or a bit "worse". At least that's what Harry Styles said when he accepted his award for album of the year.
Like all areas of art, pop music is not a competition that can be qualified according to specific criteria. Fortunately, things like aura and charisma elude this.
Beyoncé now has 32 trophies
Nevertheless, after the 65th awards, which took place again in the Staples Center in Los Angeles on the night from Sunday to Monday after the Corona relocation to Las Vegas last year, there is something reassuring that Abba with her comeback album "Voyage" failed to win a Grammy despite three nominations in top categories.
That was perhaps too retro and old-fashioned for the jury, too little attached to the pop present, at least musically (that Abba with her avatars definitely pointed to a pop future and showed old, even more frail pop stars the way to an undead eternity have is another story).
Even if the Recording Academy could not refrain from awarding the 74-year-old Ozzy Osborne two Grammys for his album "Patient Number 9", once as best rock album, once as best metal performance. Possibly it was also a tribute to guitarist Jeff Beck, who was also involved and died a few weeks ago.
And on the other hand the 89-year-old country hero Willie Nelson, who won in the category "Best Country Solo Performance" and with "A Beautiful Time" the best country album of the year October 2021 to September 2022 (according to the Grammy Period) should have imported.
When the nominations had been announced beforehand, it became clear who would dominate these awards: Beyoncé with her homage to the people of color, the queer community and last but not least black music, i.e. her album "Renaissance" (and not them less eternal Adele or Grammy debutant Harry Styles).
Nominated nine times, Beyoncé has won four Grammys, not in the premium categories of recording, album or song of the year, but first and foremost in the best dance album, which it actually is. You'd think Beyoncé would respond by being late for the show just as her song "Cuff It" won Best R&B Song. As it quickly turned out, however, the permanent traffic jam in Los Angeles was the reason for the delay.
Does a Grammy define a musician's greatness?
So although it wasn't the premium categories (which again might raise questions about the preference given to white musicians, from Bonnie Ryatt to Harry Styles to Adele, despite Lizzo's Grammy win for the "Record of the Year" award, despite the Categories Rap and R&B), Beyoncé is now the Grammy record winner: the 41-year-old musician has now won 32 Grammys in her career, one more than the Hungarian-British conductor Georg Solti with his 31.
This in turn leads to the question: What does that actually mean, especially for a superstar like Beyoncé? Does a Grammy define a pop star's greatness? Rather not. In the meantime it's rather the other way around, at least with Beyoncé, with musicians like Kendrick Lamar, Taylor Swift or Jay Z. It would be unimaginable if Beyoncé hadn't come at all. Especially with a show that lasts a long time: Awards in 91 categories are presented at the Grammys.
In this respect, only Kim Petras from Cologne should be mentioned here, who won the prize for the best pop duo for her wonderful song "Unholy" with Sam Smith. And "Baraye," the ballad by Iranian singer Shervin Hajipur, which has become the anthem of protests in Iran in recent months. "Baraye" was described by US First Lady Jill Biden as a "powerful and poetic call for freedom and women's rights" and won a Grammy for Best Song for Social Change.
To home page
Source: Tagesspiegel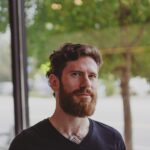 I have been working in the news industry for over 10 years now and I have worked for some of the biggest news websites in the world. My focus has always been on entertainment news, but I also cover a range of other topics. I am currently an author at Global happenings and I love writing about all things pop-culture related.