Conclusion on Transmediale 2023: politics with pictures
The Transmediale, as a festival for digital culture, has had a major impact on my interests and research focus as a curator. Although the same people appear there again and again, the festival has a different focus every year in terms of content. This year's theme "a map, a model, a fiction" revolved around image politics (or politics with images?) with a special focus on machine-generated images leading to a scalar reordering of the world.
Sarah Johanna Theurer is a curator at the Haus der Kunst in Munich and draws inspiration for her work from the discourses of the Transmediale.
But I didn't know any of that when I entered the festival at the weekend in the Academy of Arts through an orange plastic curtain and was greeted by a flashing machine. host B, a work by French-Algerian artist Neïl Beloufa, is an automaton based on a Frankenstein-like twist on the Pokémon Pikatchu. The machine wants access to my Twitter account but I forgot my password.
More recently, Twitter made the headlines like no other big tech company. Scalability, and therefore expansion, is a fundamental part of all Silicon Valley offerings. Without exponential growth, there can be no automation of data processing.
Twitter was actually made for sentiment analysis, I learn from Wendy Chung's very interesting talk. Sentiment analysis collects data from faces, voices and body language, but also from tweets, for example, and uses it as training material for "emotions AI" (affective computing). It should be about humanizing digital interactions.
I missed Tung Hui-Hu, an excellent poet and theorist who spoke about real and dead time in the algorithmically generated "feed" – so maybe also about how we humans adapt to match the patterns and predictions of machine learning.
In addition to the usual lectures, there were also "demos" in this festival edition: a hybrid between presentation and independent art form, whose roots can be found in the programming scene of the 1980s. I would have loved to see an exhibition about that! The nerdy yet very charming conversation between McKenzie Wark and Bahaar Norizadeh about acid communism and ketamine feminism was a stretch. The film screenings, which showed really new visual worlds from TikTok recordings to CGI, were more easily accessible and superbly moderated.
For having pictures everything are, as the artistic director Nora O Murchú notes in the program booklet, the festival architecture by the artist Sebastian Kite is surprisingly lacking in visual power. Shapes cut out of silver foil do a better job of simulating puddles. Sustainability was obviously not a benchmark when selecting the materials.
In contrast to this is the really sustainable decision to expand the residency program and thereby enable new works of art on the current festival theme. In addition to their work, researchers and artists such as Asia Bazdyrieva and Anna Engelhardt were also represented on some panels, thus keeping the program together. Even if many of the artistic presentations didn't convince me, the Transmediale makes one thing clear: creating meaning is an art in its own right. And that came into its own in this edition, especially in conversations and discourse.
To home page
Source: Tagesspiegel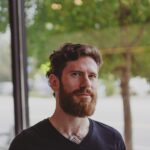 I have been working in the news industry for over 10 years now and I have worked for some of the biggest news websites in the world. My focus has always been on entertainment news, but I also cover a range of other topics. I am currently an author at Global happenings and I love writing about all things pop-culture related.