Obituary for Gerhard Wolf: man of life and friend of poets
Not avoiding the banal, not looking for or staging the important: those were Christa Wolf's premises for the literarization of September 27 from 1960 to 2000.
In 1960, the writer, who was to become the most well-known in the GDR, responded to an appeal from the Moscow newspaper "Isvestia" to her colleagues all over the world: Please describe one day of this year, September 27th, as precisely as possible .
Christa Wolf devoted herself to this assignment so devotedly that it became a 665-page September book, "One Day in the Year", which was published in 2003 by Aufbau-Verlag. On September 27, 1960, Christa Wolf, née Ihlenfeld, was 31 years old and had been married to Gerhard Wolf for nine years, with whom she had two daughters, Annette and Katrin, called Tinka. Both spouses worked as editors at Mitteldeutscher Verlag in Halle. The Wolfs led an artistic life in a material security that could not be taken for granted under capitalism.
Christa Wolf, who became known in 1963 with her first major novel "The Divided Sky", gratefully mentioned her marital and family happiness several times. And so Gerhard Wolf is more omnipresent in this book than in his wife's other works – as the proverbial reliable man at her side, as her empathetic interlocutor in all situations.
Of course, he also supported her in the abysses of writer's block: "I tell Gerd on the way that I now have a start. He is of the opinion that I can only write out of negation, out of tenseness, and that is why I unconsciously brought about this state of mind."
Playing with the time of Goethe
Christa Wolf died in Berlin-Pankow on December 1, 2011, which abruptly ended the decades-long "conversation at the Wolf home". These conversations, alluding to the time of Goethe and the Romantic period, were aimed at artist friends such as Brigitte Reimann, Volker Braun or Stephan Hermlin. These loving memories and homages are in the book "Herzenssache. Memorial – Unforgettable Encounters", which Gerhard Wolf published in 2020.
They show their author's pronounced talent for empathy, regardless of whether he is talking about Carola Stern or the designer Otl Aicher or about the sound poet and artist friend Calfriedrich Claus. In his publishing house, Janus Press, which he founded in 1991, Wolf published "Between the Past and the Past" by Claus, including so-called language sheets entitled "Aurora", which can also be seen in the Reichstag building.
The development of the Homme de Lettres was not something Gerhard Wolf was born with: Born on October 16, 1928 in Bad Frankenhausen, Thuringia, the son of an accountant, he lost his mother at the age of ten. Towards the end of the Second World War he was taken prisoner by the Americans as an anti-aircraft helper. He joined the SED in 1946, which expelled him thirty years later when he protested against Wolf Biermann's expatriation.
In 1947 Wolf passed his Abitur and worked as a "new teacher" before he studied German in Jena and at Berlin's Humboldt University from 1949. In between, he was a radio editor in Berlin and Leipzig and got a taste of film at DEFA before beginning his extremely fruitful work as a publisher. Wolf was a friend of the poets, whose voices he collected, for example in the series "Märkischer Dichtergarten", which he edited with Günter de Bruyn. His first own publication was in 1959 for Louis Fürnberg: "Humanity's dreamer and soldier".
Minnedienst for literature
In 1988 Gerhard Wolf published the volume "Thirteen Dance" with Bert Papenfuss as a spectacular prelude to "Aufbau – out of line". After reunification, he tried to preserve this collective spirit of GDR literature, which had manifested itself primarily in Prenzlauer Berg. In a conversation with Peter Böthig, Wolf recalled that he and Christoph Links were the first to have their publishers LinksDruck and Gerhard Wolf Janus Press entered in the commercial register of the GDR, when it was first possible for private individuals: "Of course I wanted the books to do things that you couldn't do before."
Wolf Otl Aicher, a companion of the Scholl siblings and creator of the friendly pastel look of the 1972 Olympics, was able to win over the visual design of his publishing titles, which are committed to experimental literature, such as Franz Mons's "das wort auf der tongue".
The Wolf couple met Otl Aicher when Christa received the Geschwister-Scholl-Prize in Munich in 1987 for her novel "Störfall". Now Gerhard Wolf's circle of life, which was always a love service for literature, has closed. He died on Tuesday at the age of 94.
To home page
Source: Tagesspiegel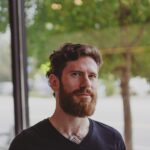 I have been working in the news industry for over 10 years now and I have worked for some of the biggest news websites in the world. My focus has always been on entertainment news, but I also cover a range of other topics. I am currently an author at Global happenings and I love writing about all things pop-culture related.