19 films are in the running for the Golden and Silver Bears at the 73rd Berlinale, contemporary dramas as well as historical films, there is also something for crime fiction, comedy and horror fans. Women have directed six competition candidates, and two contributions are directorial debuts. In addition to feature films, the international jury, chaired by Kristen Stewart, will also see two animated films and one documentary. Here are all 19 in brief.
---
20,000 Species of Bees
Birth name Aitor? Nickname Coco? Imagine you are eight years old and you don't like your name. Played by Sofía Otero, the child in Basque director Estibaliz Urresola Solaguren's debut feature shares his grief with family and friends. Summer Holidays in the Basque Country, a film about the search for identity, gender and the many ways of being a woman.
Spain, 125 min., D: Estibaliz Urresola Solaguren, D: Sofía Otero, Patricia López
---
Art College 1994
Liu Jian's animated film brings together students at an art school in the 1990s. Growing up, friendships, love – a story about China in transition.
People's Republic of China, 118 min. D: Liu Jian
---
Until the end of the night
An undercover agent, a fictitious love affair, a criminal who is to be convicted – oscillating identities, plus a nostalgic soundtrack. As always, Christoph Hochhäusler's thriller, one of five German productions in the bear race, comes up with a sophisticated plot from the Berlin-based filmmaker.
Germany, 120 min. D: Christoph Hochhäusler, D: Timocin Ziegler, Thea Ehrlich, Michael Sideris
BlackBerry
The first smartphone and two entrepreneurs in happiness that soon fades. Canadian Matt Johnson has adapted the best-selling book "Losing the Signal" about the inventors of the Blackberry for the big screen. With a merciless view of addiction to success and greed for profit and with black humor.
Canada, 121 mins, D: Matt Johnson, D: Jay Baruchel, Glenn Howerton
---
disco boy
In the debut feature film by Italian-born Giacomo Abbruzzese, Franz Rogowski embodies the Belarusian Alex, who, hoping for French citizenship, joins a foreign legion and meets a guerrilla fighter in the Niger Delta who has kidnapped Frenchmen. And in Paris nightclubs, Alex dances his heart out. The soundtrack comes from the electro musician Vitalic.
France/Italy/Belgium/Poland, 91 min., D: Giacomo Abbruzzese, D: Franz Rogowski, Morr Ndiaye, Laëtitia Ky
---
Le grand chariot
For the first time in a film by the French Philippe Garrel, all three of his children play a part: they embody puppeteers under the direction of their father, and the troupe also includes the grandmother who does the tailoring. Family and artistic life, in addition to a profession that is slowly dying out, portrayed by your own family: a lovingly melancholic melodrama? An inevitable tragedy? The camera is in the hands of old master Renato Berta.
France/Switzerland 95 min., D: Philippe Garrel, D: Louis Garrel, Esther Garrel, Lena Garrel, Damien Mongin, Francine Bergé
---
Ingeborg Bachmann – Journey into the desert
Ingeborg Bachmann and Max Frisch, love began in Paris, 1958. The rest is literary history. A famous couple, two people who have dedicated themselves to writing, a woman who won't let her freedom take her away. After the painful separation, she travels to Egypt with a friend and experiences moments of peace. It is Margarethe von Trotta's first film about a couple relationship. "It begins like a promise," said the director in an interview with the Tagesspiegel last year. "Both hope for something from the other that they need to survive. But that turns out to be an illusion."
Switzerland/Austria/Germany/Luxembourg, 110 min., D: Margarethe von Trotta, D: Vicky Krieps, Ronald Zehrfeld, Tobias Resch, Luna Wedler
---
Someday we will tell each other everything
Emily Atef took part in the 2018 competition with her Romy Schneider film "Three Days in Quiberon". Now she has adapted a novel about love, "Sometime we will tell each other everything" by Daniela Krien. A hot summer, a farm near the former German-German border, the wall has just come down. Maria and Johannes have nested in the attic of his parents, Maria gets to know the older neighbor Henner. "One of the rare films in which you can literally smell bodies," festival director Chatrian told Tagesspiegel: "Filming bodies, naked, longing bodies, is one of the greatest challenges in cinema."
Germany, 129 mins; D: Emily Atef, D: Marlene Burow, Felix Kramer, Cedric Eich
---
limbo
Cop Travis Hurley stays at Hotel Limbo in the Australian outback. He wants to clear up an old case, the murder of an Aboriginal woman 20 years ago. But who talks to a white man? A desert film that explores the consequences of experiences of racism in black and white landscape panoramas.
Australia, 108 mins, D: Ivan Sen, D: Simon Baker, Rob Collins, Natasha Wanganeen
---
Mal viver
They run a hotel on the north coast of Portugal, five women, mothers and daughters who are incapable of love. Why, that's an old story. It resurfaces when a granddaughter shows up at the hotel with all the unresolved conflicts and feelings simmering beneath the bitterness.
Portugal/France, 127 mins, D: João Canijo, D: Anabela Moreira, Rita Blanco, Madalena Almeida
---
manodrome
How appropriate: This year, the festival guests will be shuttled by Uber – and Jesse Eisenberg plays the Uber driver and bodybuilder Ralphie. His girlfriend is pregnant, everything is fine, but Ralphie is not comfortable in his own skin. An actor film about masculinity, its attributes and rituals. And about the vulnerabilities it conceals.
UK/US, 95 mins; D: John Trengove, D: Jesse Eisenberg, Adrien Brody, Odessa Young
---
Music
Playing: baroque music by Bach, Monteverdi, Pergolesi. The Myth of Oedipus. The sea in Greece. The lakes around Berlin. Angela Schanelec, who last appeared in the competition in 2019 with "I was at home, but…", tells the story of a foundling who, as an adult, ends up in prison for manslaughter and begins a love affair. The events – again told in ellipses – extend from the 80s to the present.
Germany/France/Serbia, 108 M. R: Angela Schanelec, D: Aliocha Schneider, Agathe Bonitzer, Marisha Triantafyllidou
---
Past Lives
Two meet again after 20 years. He grew up in South Korea, she in New York, where she emigrated with her parents, where she lives with her husband. The cinema debut of the New York playwright Celine Song revolves around the two childhood friends roads not takenthe unlived life – and how it resonates in the lived.
USA, 105 m., D: Celine Song, D: Greta Lee, Teo Yoo, John Magaro
---
red sky
After "Undine" (Berlinale 2020), the second part of Christian Petzold's trilogy about love and other unspeakable things, again with Paula Beer. A summer house on the Baltic Sea, two friends arrive, grumpy writer Leon and cheerful artist Felix. They have to share the house with Nadja and Devid, Leon is annoyed because he is expecting his publisher. The forest fires get closer and closer until it rains ash and the community has to face their longings and omissions against their will.
Germany, 102 men, R: Christian Petzold D: Thomas Schubert, Paula Beer, Langston Uibel, Enno Trebs, Matthias Brandt
---
Sur l'Adamant
The only documentary in the competition. Nicolas Philibert has visited an extraordinary Parisian day hospital, it floats on the Seine and is visited by people with intellectual disabilities and mental illnesses. The masterful long-term observer ("Être et avoir", "Nenette") is once again looking for what is human in a community – and finds it.
France/Japan, 109 men, R: Nicolas Philibert
---
The Shadowless Tower
Divorced restaurant critic Gu lost contact with his father a long time ago. When he begins a relationship with the photographer Ouyang, the two head to the coastal city 300 kilometers from Beijing where Ouyang came from – and where Gu's father lives today. Does he want to see him? A film about alienation and rapprochement, lost and possible closeness.
People's Republic of China, 144 mins; D: Zhang Lu, D: Xin Baiqing, Huang Yao, Tian Zhuangzhuang
---
The Survival of Kindness
Another story about how much humanity actually exists in mankind: BlackWoman is abandoned in the middle of the desert, but she refuses to die and makes the long trek to the city to find out who wanted her dead. The film had its world premiere in Adelaide in October.
Australia, 96 mins, D: Rolf de Heer, D: Mwajemi Hussein, Deepthi Sharma, Darsan Sharma
---
suzume
What if the floodgates of evil open everywhere? Suzume is 17 and, together with a chance acquaintance, is looking for a mysterious door. When she opens them, more doors and gates open all over Japan, causing numerous disasters. How do they get banned? Makoto Shinkai's animated film has already been shown in Japanese cinemas and is celebrating its international premiere.
Japan, 122 mins; R: Makoto Shinkai
---
Totem
A number of competition films explore the strength and fragility of family ties, "Totém" is one of them. A father celebrates his birthday and goodbye at the same time, his little daughter helps with the preparations for the party. In the end she will be different too. A silent film, chaotic and spiritual.
Mexico/Denmark/France, 122 min., D: Lila Avilés, D: Naíma Sentíes, Monserrat Marañon, Marisol Gasé
To home page
Source: Tagesspiegel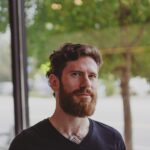 I have been working in the news industry for over 10 years now and I have worked for some of the biggest news websites in the world. My focus has always been on entertainment news, but I also cover a range of other topics. I am currently an author at Global happenings and I love writing about all things pop-culture related.