Mr. Gaede, the Gruner + Jahr publishing house, for which you have worked for decades, is not being broken up to the extent that you feared.
Yes, Gruner + Jahr is not yet being transformed into a main cemetery of media history. Which initially gives you a sigh of relief, even if some survivors are probably driven by the persistent fear that they could ultimately become zombies in the RTL Reich. And others are even said to be positively touched by the prospect of them being for sale. Freely adapted from the Grimms: "You can find something better than death everywhere."
Criticism of CEO Rabe
You have recently sharply criticized Thomas Rabe, the head of RTL and Bertelsmann. He now wants to keep the "core brands" in the portfolio, big papers like "stern", "GEO", "Capital". Did your voice and that of other critics help save substance?
I do not think so. What has now been announced is probably not due to any reversal in recent weeks. And if it did, then it would contain a high level of erratic content.
Thomas Rabe has now apologized for the "media cacophony" that unsettled the workforce. Is he maybe just not a good negotiator?
With all due respect: Bertelsmann is now truly responsible for the uncertainty. And it's not over at all. The announced job cuts of initially 500 sounds at first glance as if it would affect "only" 500 people. But there are significantly more – namely all those part-time workers who have shared jobs. And a guarantee of continued existence for those newspapers that are not directly transferred to RTL News GmbH, but remain with Gruner + Jahr and various subsidiaries, cannot necessarily be assumed. "Better living" or "houses" have now been pushed a little out of the combat zone, but who knows….
Several other titles are now to give way. Which ones are you sorry for?
Of the 23 papers whose end has been announced, eight are offshoots of "GEO". Since I was not uninvolved in its founding, this naturally makes me particularly sad. This is a farewell to the diversity that GEO stood for, to a success story that has lasted since 1976, to a diversification that has produced, for example, "GEO SAISON", "GEO WISSEN" and "GEO EPOCHE". Especially in view of the death sentence for GEO EPOCHE, I have absolutely no understanding.
Is the history magazine particularly important to you?
Yes, because, directed by my colleague Michael Schaper, it was a beacon in the history magazine segment. It has freed history from any dust, has turned it into a sensual experience with the means of precise historical reconstruction, with the means of a meticulously researched reportage. It was visually stunning too. And it has had an immense spectrum, from antiquity to Stalin, from the birth of the modern metropolis to the causes of Nine-Eleven. It was just a treat for anyone who up until then had been walking around with the trauma of history being a three-three-three-at-Issos brawl and the sequence of coronation masses.
But there is also a lack of commitment to the wealth of offers for which the publisher once stood.

Peter Matthias Gaede
Are there also understandable reasons for the end of "GEO epoch"?
The reason for the "EPOCHE" death is that a sub-brand cannot be resold as long as the main brand GEO is retained by RTL. It does light up. But why do you have to discontinue the sub-brand at all? It is still in the black to this day. Like the "GEO" group in its entirety, by the way.
How do you assess the plans for job cuts?
If Gruner + Jahr is really as short of air as they say, job cuts are probably inevitable. But there is also a lack of commitment to the wealth of offers for which the publisher once stood. Art magazine is for sale, 11 Freunde is for sale, beef is for sale – all wonderful innovations loved by those whose reading needs are beyond the mainstream.
But it should also be invested.
As far as the promised investments are concerned, I'm curious. What does this mean for the remaining leaves? Do they survive as purveyors to the court in an attempt to somehow make RTL more qualitative and substantial? And only than that? Will newspapers like "GEO" and "Capital" be demoted to "stern" service providers under the announced direction of RTL? What will remain of their identity, their aura?
The structural change is enormous – analogue newspapers and magazines call themselves "products" that produce "content". You describe yourself as a friend of printed paper and as a dinosaur. How can the serious media landscape preserve its character?
This works out! How do DIE ZEIT and Der Spiegel, for example, and still some national and regional newspapers manage to do it? And still a lot of special interest magazines? Of course there will never be a return to the golden era of print. And of course the establishment of paid content in the digital media is a persistently tedious undertaking after the original sin of almost all publishers to initially put journalistic services online free of charge.
From which depot do you get your hope?
Let's just go to a newspaper and magazine store. Does it look as if our last hope must be pinned on the renaissance they're talking about in vinyl? No, print media are far from such a niche.
The interview was conducted by Caroline Fetscher.
.
To home page
Source: Tagesspiegel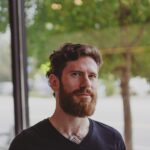 I have been working in the news industry for over 10 years now and I have worked for some of the biggest news websites in the world. My focus has always been on entertainment news, but I also cover a range of other topics. I am currently an author at Global happenings and I love writing about all things pop-culture related.