There's something wrong about Russia Today's news, whether it's the international version of RT or the German offshoot RT.DE. Russia's military attack on Ukraine is only a few days away, but little has changed in the red propaganda channel since then. Apart from the fact that the German-language offer is now broadcast or streamed exclusively from Moscow.
Of course, it is even more remarkable that RT.DE is still working at all – despite the ban on distribution in the European Union. A ban, however, which is not completely ineffective, but which cannot prevent Moscow's voice from continuing to reach all those who do not want to do without it.
Because there is no shortage of loopholes through which RT and RT.DE can reach their viewers. Geo-blocks can be circumvented using VPN tunnels, Tor browsers, and mirror sites. Incidentally, Deutsche Welle also recommends similar tools for countries that restrict freedom of expression through bans. On this issue, the Internet is deeply democratic.
However, the effort is high for the users and the quality of the streams leaves a lot to be desired. RT.DE repeatedly breaks off the transmission for several seconds. Not so with the international news from Russia Today. The live stream will continue to be transmitted smoothly.
"Promoting the Russian perspective"
RT does not see itself as a propaganda weapon in Russia's Ukraine war, but as an "alternative perspective on important global events" that makes the Russian perspective known to the international audience.
This differs diametrically from the Western perspective, as a look at the live news broadcasts, which are mainly streamed in the morning, shows.
For example, while Tuesday's Tagesspiegel reports that Kyiv is reporting the deadliest day for Russian troops since the war began (1,030 Russian soldiers killed), RT's top story says that last month saw more Ukrainian soldiers than in any previous month lost their lives (6500 military casualties).
An RT reporter from the "Donetsk People's Republic" wearing a protective vest and helmet reports on how volunteers can be trained to use heavy weapons. They want to protect the region from Ukrainian troops, who don't shy away from attacks on civilian targets, claims the field reporter.
A report from the earthquake region of Turkey and Syria states that Russian aid workers were able to rescue 40 people who were buried. The relief efforts of other countries remain unmentioned. From an interview with India's energy minister, RT viewers learn that India would buy unlimited amounts of oil from Russia.
The US President's State of the Union speech is also on the agenda. Joe Biden only gets a chance to speak, instead an RT commentator accuses him of having caused runaway inflation through his aggressive behavior towards Russia.
Why does RT need to be banned?
In short: If you believe RT and RT.DE, everything is going according to plan for Putin's Russia. All the more reason to ask whether a permanent ban on Russia Today is needed in Europe? Is it concern that Putin's propaganda will catch on in the West? Or why else is freedom of information restricted so drastically?
"There are different methods of cracking down on Putin's information war – a ban on RT Germany seemed to be the method of choice at the time. Now, however, the question arises as to whether the baby was thrown out with the bathwater, since the German population can no longer form an image of how Putin uses the media as a perfidious instrument for his propaganda and manipulates the population," agrees the man from Hamburg Media scientist Stephan Weichert.
Warning of the long-term risk
"Even if the world is drawn into a war of lies by the Russian side, all EU ban procedures for broadcasters or restrictions on broadcasting licenses must be carefully examined in terms of media freedom," says Weichert of the Tagesspiegel. "Even if the procedure was clear from the point of view of the EU authorities at the time, the ban may not have been effective. The long-term risk of such bans is that they potentially put you on the same level as dictatorial regimes that arbitrarily restrict media content."
Background: In February, the European Union reacted immediately to the Russian aggression at the media policy level and, shortly after the start of the war, banned the distribution of RT – formerly Russia Today – and all of its offerings, whether as a TV show, Internet stream or in form of apps.
In Germany this was not even necessary. The responsible media authority in Berlin-Brandenburg (MABB) had already banned the German-language RT offshoot on February 1, three weeks before the start of the war, because RT.DE only had a Serbian license that was not recognized by the MABB. Legal complaints, however, were unsuccessful.
In any case, Weichert is convinced: "A democratic society must – to a certain extent – be able to endure propaganda, hatred and hate speech in the media, as long as this happens within legally reasonable channels." The media scientist justifies this with the freedom of speech and opinion, which is the most important asset of our democracy, even if it is misused by various actors for propaganda purposes. "Media bans and media sanctions must therefore always be carefully examined for their negative effects, which include not only short-term effects, but also long-term ones."
To home page
Source: Tagesspiegel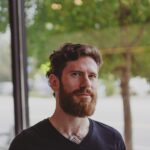 I have been working in the news industry for over 10 years now and I have worked for some of the biggest news websites in the world. My focus has always been on entertainment news, but I also cover a range of other topics. I am currently an author at Global happenings and I love writing about all things pop-culture related.