After being declined in a whole bunch of different sets, the collaboration between the Danish brand LEGO and Nintendo will soon give birth to a new pack inspired by the universe Super Mario. This time it's the franchise Luigi's Mansion which is in the spotlight of these new themed sets. The mustached brother is logically the star – but far from being alone, the fearful adventurer will be accompanied by his loyal sidekicks as well as his worst enemies.
If the announcement falls right on time for Halloween, the release of this pack will miss the party, with an undetermined release date at the moment …
The fear triptych
Three different sets have been unveiled in the short trailer, each featuring an environment inspired by the franchise born on Nintendo Gamecube in 2001. The largest set entitled "Haunt-and-Seek" will include a setting rich in traps and presence of King Boo, Luigi's inescapable rival.
The second, "Lab and Poltergust" will take over the laboratory of Professor E.Gadd, a loyal ally and companion of the mustached plumber and will include his most famous invention, the Ectoblast GL-U vacuum cleaner. Finally, the third and final set "Entryway" features the entrance to the mansion, as the name suggests – with a Boo and the Ectochian introduced in Luigi's Mansion 3 sur Nintendo Switch.
No exact release date has been revealed for these LEGO Super Mario Luigi's Mansion sets, except for a wave "Next available"At the end of the trailer… However, we should not see these new LEGOs landing anytime soon, but rather around the holiday season at best, and early 2022 at the latest.
Pumped
Earlier this month, the two brands collaborated once again for the release of a set inspired by the cult episode Supis Mario 64. With its original shape resuming that of the block "?", The set includes 4 different little sketches taking up 4 well-known levels from the original game: the Bob-Omb Battle, the Gla-Gla Mountain, the Fatal Laves and the Princess Castle Peach.
.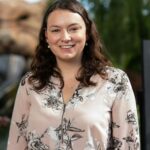 I am a technology author with 8 years of experience in journalism. My writing covers the latest technology advancements and trends, drawing on my expertise in news journalism and social media platforms. I have contributed to major media outlets such as The New York Times, The Wall Street Journal, and Reuters.