There is no shortage of allusions to the eventful political career of the former Chancellor in the crime comedy "Miss Merkel". "Compared to a six-hour Beijing opera with Xi Jinping, everything else is harmless," says Angela Merkel – embodied by the unmistakable Katharina Thalbach – while she and her husband Joachim Sauer (Thorsten Merten) attend a cabaret performance in the fictional town of Neu-Freudenstadt in the Uckermark.
On the stage is the local baron Philipp von Baugenwitz (Thomas Heinze), who is being handed a poisoned drink by his wife Alexa (Judith Neumann). In fact, the lord of the castle is found dead in the wine cellar a short time later, and Angela Merkel, in perfect "Miss Marple" manner, immediately recognizes that this is by no means a case of suicide, but rather an insidious murder. As happened in the family history of ancestor Balduin von Baugenwitz 500 years ago, it will not be the only death. In any case, an ex-chancellor doesn't let the snored inspector Hannemann (Sascha Nathan) make any rules.
The thriller that already in the streaming service RTL+ can be seen and now on Tuesday at 8.15 p.m. in the linear RTL program is based on the novel by David Safier, who has already published a second "Miss Merkel" novel. The script for the TV version was written by Stefan Cantz. Together with Jan Hinter, he wrote various Münster "crime scenes" for ARD, which is always noticeable in his interpretation of "Miss Merkel" – directed by Christoph Schnee.
We Eastern women like to take the initiative.

Angela Merkelplayed by Katharina Thalbach, in the crime comedy named after her, doesn't let the provincial commissioners who are drowsy make any rules.
In the German adaptation, however, the role of Miss Marple's constant companion Mr. Stringer is not played by Merkel's professorial spouse. This task is given to bodyguard Mike (Tim Kalkhof). He is also allowed to present his naked upper body. No problem for Merkel, "I've seen enough of that in the dressing room of the soccer world champions." As I said: allusions are not in short supply in "Miss Merkel". Which also applies to pug Helmut, who owes his name to another CDU Chancellor.
There are surprising twists and turns as many suspects as possible, from former Baroness Katharina von Baugenwitz (Judith Engel) to current wife Alexa to the provincial nobleman's numerous affairs. One should not expect any particular criminalistic challenges or intellectual flights of fancy from this television crime thriller, but instead a fictitious but very approachable ex-chancellor who is in retirement is offered, with Katharina Thalbach's appreciation for the Uckermark woman being unmistakable.
For "Miss Merkel" the step from Chancellor to private detective wasn't that big: "I was successful in science and politics, so why not as a detective as well," says the fictitious Merkel at one point in the film. What the real Angela Merkel thinks of Safier's novels and the RTL film adaptation must remain in the dark. "We ask for your understanding that we do not provide any information about the private reading behavior of the former Chancellor. D. and other related questions," her office told the Tagesspiegel on request.
To home page
Source: Tagesspiegel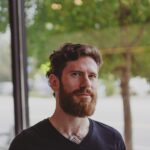 I have been working in the news industry for over 10 years now and I have worked for some of the biggest news websites in the world. My focus has always been on entertainment news, but I also cover a range of other topics. I am currently an author at Global happenings and I love writing about all things pop-culture related.