Berlin is full of curious people. Which are available for the craziest cultural experiences – the main thing is that they don't take place in the venerable institutions. You just have to reach them in their respective bubbles, in the endless number of parallel universes that largely coexist peacefully in this city.
Target group-specific communication is therefore the greatest challenge for Kamila Metwaly, the new director of the "Maerzmusik" festival, which starts this Friday. She has endless ideas for exciting concerts, as well as a real passion for everything that transcends borders. For the culture maker, born in Warsaw in 1984 and raised in Cairo, who has lived in Berlin since 2017, there are no stylistic barriers or aesthetic bans on thinking.
The program she has conceived for the 21st edition of the festival just sparkles with daring. But it's not primarily aimed at those high culture habitués that are in the regular guest address files of the Berliner Festspiele. The federally funded event holding usually organizes high-end events such as the National Theatertreffen and Musikfest Berlin, which boast the big and biggest names in the scene. But there is also room for the March music for contemporary compositions under the umbrella of the festival.
Of course, you know the players in their respective niches. But stop there. What Kamila Metwaly needs to fill the Maerzmusik locations from Savvy Contemporary to Silent Green, the Villa Elisabeth, the Radialsystem but also the Haus der Berliner Festspiele are adventurous visitors who trust her and her music selection. As blind as possible.
Maximum openness
The 38-year-old knows about this challenge, because she was already involved in the planning of the Maerzmusik last year as a guest curator before taking over the direction from Bernd Odo Polzer in June 2022. For the 2023 edition she has invited the composer Enno Poppe as curator.
The festival with its performances, concerts, music theater projects, installations and discourse formats is intended to be a place for the "exchange of artistic knowledge through new encounters and shared experiences". And indeed, with her biography, with her whole personality, Kamila Metwaly stands for the principle of maximum openness.
At the end of the 1960s, when relations between the Eastern Bloc and President Nasser's Egypt were close, her father, a theater director, was drawn to Poland. Because he admires artists like Tadeusz Kantor and Jerzy Grotowski. He met his future wife, a Polish economist, they had two daughters – and after the collapse of the Soviet Union and the associated social upheavals in 1992 were forced to move to Egypt.
So little Kamila is transferred to a new, completely different cultural area, learns English and Arabic in addition to Polish, completes her schooling in Cairo, decides to study journalism, and at the age of 19 founds an independent art magazine that deals with all genres and given out for free.
Each work speaks for itself
It went well for five years, but during the economic crisis of 2009 the project was no longer financially viable, so Kamila Metwaly works as a freelancer for radio and record companies, making electronic music. In 2017 she set off on her first visit to Berlin – and stayed.
She comes into contact with Savvy Contemporary, brings her sound worlds into the spheres of fine arts, establishes networks, makes a name for herself – and gets the chance to refocus Maerzmusik.
"Relevance" is a key concept for Kamila Metwaly, she wants to continue to cultivate the festival's international perspective and get involved with artistic positions that are still unknown in Berlin. But without throwing around buzzwords, with those "sounds like" or "inspired by" labels that people like to use to classify new or forgotten names into well-known pigeonholes – in the hope that their "products" will "sell" better " to be able to.
The musicians and composers whom Kamila Metwaly invites to the Maerzmusik should speak for themselves. Like the Polish ensemble Musikgenossenschaft, which will be performing in the Villa Elisabeth and the church next door on March 20th. Or the American composer Lucia Dlugoszewski, whose work can be experienced on March 24th. The Ensemble Musikfabrik will then organize an evening in the Haus der Festspiele in which young, unknown and established names will enter into a sonic conversation.
"Rediscovery", a stupid word, thinks Kamila Metwaly: After all, the artists in question have always been there – even if nobody has listened for a few decades.
To home page
Source: Tagesspiegel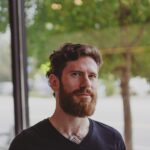 I have been working in the news industry for over 10 years now and I have worked for some of the biggest news websites in the world. My focus has always been on entertainment news, but I also cover a range of other topics. I am currently an author at Global happenings and I love writing about all things pop-culture related.