"Cleanliness is the aesthetic of oppression," mob MC once rapped, and that seems to apply to his studio, too. At least for the entrance area of ​​the apartment in Treptow-Köpenick, which he shares with a group of producers. Right behind the door there is a stove with a lot of used dishes on it, some of which have been misused as ashtrays.
In the roughly twelve square meter room that Pöbel MC uses as a studio and creative workspace, it is much tidier: a desk, an armchair, a microphone. Here he also rapped his top ten album "Bildungsbürgerprolls".
The music of Pöbel MC, who doesn't want to go public with his true identity, differs significantly from the rap that otherwise rises in this category. Shifting back and forth in his desk chair, he explains his style: "You can do battle rap that's punchy in the face and still has great poise." It is the trademark of his music: Pöbel MC mobs and always shows a political attitude. You won't find any sexist insults in his lyrics, as you know them from the rap charts. But solidarity with sea rescuers: inside.
Pöbel MC was born in Rostock, shortly before reunification. His parents are academics. However, he would not describe his upbringing as elitist. It sounds more like a laissez-faire Eastern vibe when he recalls his youth. In the schoolyard, the teachers smoked and Russian was taught as a foreign language.
He only started rapping during his studies. He's been really successful with it for a while. Last year Pöbel MC played more than 50 concerts. When he's not in the studio or on stage, he's in the library working on his dissertation. Because in addition to music, he is doing his doctorate in physics.
Mob MC is politically left. He hardly reads theory at the moment – no time apart from music and physics. He also does not want to call himself a Marxist. Too pretentious, he hasn't read enough Marx for that. However, he would agree with materialism as a historical and philosophical perspective, with the realization that political and social power relations are derived from material relations, he muses while lighting another cigarette.
This also explains his inner-left criticism: "Your idea of ​​being left means finding the trigger! If that's your discourse, then I'd rather fuck mothers!" he raps on his new track "Diskurssex". Pöbel criticizes that people often weaken one another, pit particular interests against one another, instead of thinking about racist, feminist and anti-capitalist struggles together.
"But if you're precarious, you might not have time to engage in identity-political debates because you're on your bike and flinking people their shit home." The expression "mothers fuck" in the punchline serves as a reference to the meaningless existence of mainstream rap.
In true German rap style, he also lashes out against the scene: "You want to score in the biz and write a diss, I'll go pumping in the park and write my diss," he rapped on his hit "Bildungsbürgerproll". Mob aren't afraid to rise above the average rapper. People who reduce rap music solely to making money run counter to his approach.
He also criticizes the homage to self-optimization and competitive thinking. This would serve neoliberal perspectives: "German rap sounds as if its ghostwriter were Christian Lindner." Nevertheless, the competitive character of battle rap is an "interesting stylistic quality" and he doesn't want to leave it out.
He doesn't listen to rap that much himself. He likes metal. If you ask him what he's currently listening to, he'll turn on Necrophagist. He especially likes the guitar solo in "Fermented Offal Discharge". He himself does not want to be misunderstood as an activist with an artistic form of expression. Rather, he is a musician whose attitude is reflected in his music. "On the surface, it's about an intrinsic drive to make music," he explains. "But of course it makes a difference whether you only listen to Bushido or only mob MC in your school days."
Mob Sports Tape 2 will be released on Friday. It is a sequel to the first "Pöbel Sports Tape", which was released in 2019 and was the rapper's first EP to be released on the Berlin Audiolith label. It is not meant conceptually: "My music is hybrid: typical battle rap provocation and dealing with socio-political problems from a left-wing perspective" can be found on it. He doesn't rely on chart success. But on lousy beats.
To home page
Source: Tagesspiegel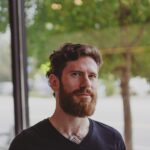 I have been working in the news industry for over 10 years now and I have worked for some of the biggest news websites in the world. My focus has always been on entertainment news, but I also cover a range of other topics. I am currently an author at Global happenings and I love writing about all things pop-culture related.