"Arabella" at the Deutsche Oper: stay slim despite the sound of whipped cream
Some things remain incomprehensible at this "Arabella" premiere at the Deutsche Oper – and that does not necessarily concern the artistic side. Why do Donald Runnicles and the orchestra of the house only get such faint applause, interspersed with half-suppressed, almost stuck in the birthing process, but clearly audible boos? They don't deserve it: Three and a half hours have just ended with a lush, blooming Strauss sound, with a sound of whipped cream that retains a certain slimness despite all the calories, that doesn't make everything sugary. Such a balance is not so easy to find with the late Richard Strauss.
Which of course is also due to the enormous string apparatus. When, in this last collaboration, Hugo von Hofmannsthal demands from Strauss a deliberate "less music as a result of spiritual insight into art", a "self-restraint in the knowledge of abundance", one has to say that this was a complete failure. "Arabella" didn't turn out to be a cheerful operetta, a mirror-inverted "Rosenkavalier" that the two of them may have had in mind at first. Instead, a hermaphrodite structure: a buffa opera with an oversized orchestra, nostalgically set in the 19th century, created in the late 1920s, apparently sealed off from the liberal trends of the Weimar period, which nevertheless penetrate through fine pores.
Cross-dressing and fluid identities
This is exactly what interested director Tobias scratches – since his Bayreuth fag "Tannhäuser" – traded highly: "Arabella", according to his thesis, is more than a favorite play of the Nazis. (Which does not speak against a work per se anyway, Beethoven's liberation opera "Fidelio" was also valued by Hitler.) It is pervaded by images of men and women that change over the course of the piece, by cross-dressing and fluid identities.
Above all, of course, in the character of Zdenka, Arabella's sister, who is dressed in boys' clothes by her father, the impoverished Count Waldner, and called Zdenko – because there is not enough money to outfit both daughters appropriately. Later, in the dark hotel room, when she surrenders to Matteo—a woman playing a man playing a woman (it's complicated!)—gender identities begin to erode like sand sculptures during a thunderstorm.
scratches and his set designer Rainer Sellmaier present a timeline. In the first act, where traditional moral concepts still prevail, we see the purest Biedermeier, as if Otto Schenk had staged it: turned hotel furniture, plush, upholstered furniture, skirts, patricides. Broken by the fact that there is singing in a proscenium stage on the actual stage. And we see live videos like those used by Frank Castorf at the Volksbühne ten years ago.
The videos are black and white, washed out, dark
Better then though. These videos hardly help to better recognize what is happening, which is quite far away. They are black and white, washed out, dark, sometimes badly filmed, sometimes you only see legs. Since it cannot be assumed that anything is happening here without intention, it is probably Kratz's attempt to historicize the first act, to make the epoch recognizable as already mediated by countless black-and-white films.
In the second act, the 1920s moves into the present at breakneck speed, suddenly someone is dancing the Charleston, Nazis appear and do what Nazis do: they kick. At some point the first character has a smartphone in his hand. In the third act, the stage is practically empty and white. But the sweetness of the sound from the Graben leaves no doubt that we are still in a Strauss opera.
Here, in the third act, the action pulls itself together into a densely stapled sequence of extreme emotional situations. Of course, Matteo (with a rather strained tenor: Robert Watson) cannot understand at all why the woman he thinks he has just slept with suddenly rejects him. Arabella, on the other hand, feels overwhelmed and under pressure. Due to various illnesses, Sara Jakubiak entered the rehearsal process as the third singer for the title role and is coping well.
Elena Tsallagova sings with the greatest splendor, the greatest fullness
Elena Tsallagova, who sings with a mustache reminiscent of Conchita Wurst and a brilliant voice, proves that Zdenka/Zdenko is more than just a supporting character. Russel Braun as Mandryka – Arabella's fiancé who is consumed by a jealousy that would do Othello credit – leaves an ambivalent impression. He's announced as having a cold, and indeed his voice lacks substance. What can't be said of the robust Albert Pesendorfer as Count Waldner. Doris Soffel sings the shrill wife Adelaide.
Using additional video technology, Tobias Kratzer presents a coherent dissection of the piece's economic background, in which a family struggles against economic decline. But the psychological developments of the characters, especially Arabella, who matures into an upright woman who accepts Mandryka's desperate plea for forgiveness.
Scratch's character guidance is always more differentiated than that of the last "Arabella" production on Bismarckstrasse, which apart from the spectacular backdrop of the crumbling Michigan Theater in Detroit, which was used as a parking lot, didn't have much to offer. Nevertheless, the strategically targeted booing of a visitor who obviously couldn't get enough of the plush from the first act destroys the party mood immediately after the last bar. Some things remain incomprehensible on this evening.
To home page
Source: Tagesspiegel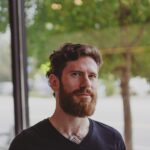 I have been working in the news industry for over 10 years now and I have worked for some of the biggest news websites in the world. My focus has always been on entertainment news, but I also cover a range of other topics. I am currently an author at Global happenings and I love writing about all things pop-culture related.