Was it an Alfa or a Fiat? In retrospect, that can no longer be clarified, but in any case Gabi Delgado-López was at the wheel of the car he used to pick up the band from Wuppertal in August 1978 for their lunch break in Düsseldorf in order to drive them to West Berlin. There they were supposed to perform at the first German punk festival to mark the opening of the Kreuzberg club SO36.
At the Helmstedt border crossing, where the Spaniard has to get out to get a transit document, he notices red banners. They celebrate German-Soviet friendship. The groups SYPH and Male are also traveling from West Germany for the concert, where they meet West Berlin bands such as DIN A Testbild and PVC. The Düsseldorf musicians around the singer Peter Hein look at the Wall and eat in a doner kebab shop right next to the SO36.
Soon after the trip, Gabi Delgado-López summarized his impressions in staccato lines: "Kebab dreams in the walled city / Türk culture behind barbed wire / New Izmir in the GDR / Atatürk the new master." The end resembles an outcry: "Germany, Germany, everything is over / We are the Turks of tomorrow." The song is first released in a live version of Mittagspause, later Delgado-López records it with his band Deutsch-AmericanFreunde (DAF), which he shares with drummer Robert Gorl founded. It became a hit when the Fehlfarben – successors to the Mittagspause – released it in 1980 under the title "Militürk" on their outstanding debut album "Monarchie und everyday".
"Militürk" is "perhaps the most famous German punk song", writes Ulrich Gutmair, and makes it the starting point of his book "We are the Turks of tomorrow", which expands into a history of the Federal Republic. "No more Turks can cross the border for me," announced Federal Chancellor Helmut Schmidt in 1982 in response to rising unemployment figures. The recruitment ban of 1973 was intended to end the influx of so-called guest workers, but it became an unintentional driver of immigration because many who were already living in Germany brought their families to Germany. West Berlin became the largest Turkish community outside of Türkiye.
Delgado-López uses clichés of a conspiracy in his text and mocks the fear of "foreign infiltration". Born in Córdoba in 1958, he followed his parents to Dortmund at the age of eight. The father, a communist, had had to flee Franco's Spain. For Gabi, the disco becomes a place of refuge. He meets Görl at the counter of the Ratinger Hof in Düsseldorf. According to Gutmair, "no one can hide" in the cold light of the neon tubes that burn there.
Turks were undesirable
Gutmair juxtaposes other biographies with Delgado-López. For example that of Ata, who came to Germany from Turkey as a child and was shocked by the signs hanging on some inns in Cologne: "Turks not wanted!". He calls himself Ozan Ata Canani, plays an electrically amplified long-necked bağlama lute and in 1978, at the age of 15, wrote the song "Deutsche Freunde" in which he quoted Max Frisch: "Workers were called / But people came" and wanted to know : "I am Ata and I ask you / Where do we belong now".
In the German Schlager there are singing Italians, Czechs, Greeks and a false Russian. But no Turks. Yüksel Özkasap, the "Nightingale of Cologne", sells millions of records in Germany. She sings in Turkish, her target group are guest workers. Her husband Yilmaz Asöcal has released more than a thousand singles and albums on his record label Türküola.
They are ignored by the majority society, not listed in the German charts. Neue Deutsche Welle showed more interest in the form of Ideal, who rhymed the smell of "Oliven und Marjoram" with the Koran in their anthem "Berlin" and later released a Turkish-language song: "Aşk Mark ve Ölüm" (Love, D-Mark and Death). The punk band Rotzkotz counts a song in Turkish: "Bir, iki, üc, dört".
According to Gutmair, punk is an "anti-identitarian movement" that sees being different as a distinction rather than a defect. For him, the Neue Deutsche Welle is an expression of emancipation. In Germany, rock 'n' roll was still firmly in the hands of the Schlager industry with stars like Peter Kraus, and beat music followed the British pattern. Pop shows how multicultural the country has become. The band The Wirtschaftswunder from Limburg, whose records are released by Alfred Hilsberg's legendary label ZickZack in Hamburg, has roots in Italy, Canada and Czechoslovakia.
The singer Angelo Galizia comes from Sicily, in a song he processes his father's migration experiences: "I'm coming south and looking for my luck. homesick, homesick. With you in the north. oh how cold With you in the north". Gutmair buries himself deep in the alternative journalism of fanzines such as "Gegenstellung", also portrays the punk group Östro 430, which consists exclusively of women, and the band Deutschland from Hanover, who wanted to "start a riot" with their name. It didn't last long, releasing only a few tracks on cassette.
It was a formative experience for Gabi Delgado-López when he heard Donna Summer's groaning hit "I Feel Love" for the first time in a gay disco in the Ruhr area: "I thought, sex and electronics, that's it." The greatest success his band DAF was called "Der Mussolini" and was immediately suspected of fascism. To hard beats from the sequencer, Delgado-López chants: "Move your hips. And dance the Mussolini. And do the Adolf Hitler. Dance Communism."
Another DAF song, "The Robber and the Prince", tells about homosexual love in the form of a fairy tale. The fascist glorification of strength, youth, masculinity – Gutmair argues – decomposed DAF through the expression of lust and "a desire that says what it wants".
"We are the Turks of tomorrow" is a declaration of love to Neue Deutsche Welle. For Ulrich Gutmair, many of her texts sound as if they were written for our present. Only that they are "wittier, more humorous and more radical".
His book demonstrates how pop and politics are related. If you want, you can dance to it.
To home page
Source: Tagesspiegel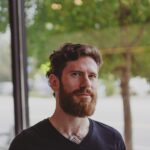 I have been working in the news industry for over 10 years now and I have worked for some of the biggest news websites in the world. My focus has always been on entertainment news, but I also cover a range of other topics. I am currently an author at Global happenings and I love writing about all things pop-culture related.