There's nothing ordinary about this theatrical debut, even though it's called The Ordinaries. Sophie Linnenbaum's graduation film at the Babelsberg Film School is bursting with originality, eloquence and wit. It is also astonishing because the tragic comedy co-produced by ZDF's "Kleines Fernsehenspiel" has such a formal cinephile set design that it looks really chic and expensive – and promptly brought the set designers Josefine Lindner and Max-Josef Schönborn a nomination for the German Film Prize.
"That's my mother over there. So not the ones in front, the ones behind", sounds a teenager's voice from the off, while funny excerpts from Defa costume ham pass by on the screen. Yes, who is the mother now? "The one with the bonnet, the one on the left, the one over there," continues narrator Paula and admits: "My mother is a minor character."
Only the main characters make beautiful music
Ouch, that's a lot worse than being an alcoholic. A supporting character has no storyline, exciting scenes or even music. She is uniform beige filler lining and that's what Paula and her mother look like in this film world. Dressed as pale and inconspicuous as the neighbors in their high-rise apartment complex, from which a choreographed ant trail of secondary characters sets off to work every morning.
With the main characters, who are at the top of the food chain in the film world, things are quite different. Every day is a festival there. Music, feelings, colors, everything is in abundance. With the Coopers, the family of Paula's best friend Hannah (Sira-Anna Faal), a banal everyday scene is immediately transformed into a musical in which Dr. Cooper (Denise M'Baye) and Mr. Cooper (Pasquale Aleardi) float through their own villa singing and dancing.
The outlaw caste of the outtakes that didn't make it into the finished film lives quite differently from the retro look of the main characters, which visibly emulates the glamor of classic Hollywood musicals. They live despised on the outskirts of town and toil in a steaming noise factory. A backdrop that – just like the living quarters of the secondary characters and the "institute" that monitors everything, the authoritarian censorship institution – is reminiscent of science fiction dystopias. And at the same time the dysfunctional absurd worlds of Charlie Kaufman and Giorgos Lanthimos.
Ironically, model student Paula, the best in her class in cliff hanging, messes up the hierarchy. Newcomer Fine Sendel embodies her with captivating innocence facial expressions. As befits a metafilm about film history, filmmaking and filmtelling that reflects the medium itself, a change immediately rocks the entire world.
Here it is the doubt about the true identity of the father and the blueprint of their world that suddenly lets Paula's heart reader play cat music for scenic background music. Let go of children's beliefs, question class society and origin: "The Ordinaries" is not only a homage to and satire on cinematic storytelling, but also a coming-of-age story.
With a tender first love, of course. Simon (Noah Tinwa) is an outtake with editing issues. His sentences and movements are chopped up. Synchronization and other audio issues are also a common quirk among outtakes. Paula's other ally is a "miscast": Hilde, the Coopers' male housemaid, who employs the privileged family to show social awareness. A wacky metaverse full of nerdy characters.
A wacky metaverse
Very amazing how stringently and imaginatively Linnenbaum builds and populates her wacky metaverse. Including nerdy links for film freaks. But that is exactly what makes it difficult to take "The Ordinaries" seriously as a statement against exclusion and classism.
The suffering of the supporting roles and outtakes, which erupts in a classic Hollywood atmosphere in the auditorium of the main character school when Paula delivers a sentimental monologue, is lost in the mannerisms of the overwhelming packaging. The degree of abstraction in the film world, which is sometimes too insider, also makes identification difficult.
Not, however, in the case of Paula and her mother, whose handicap of having only a limited repertoire of sentences and patterns of action as a supporting character, Jule Böwe hits wonderfully with her sensitive awkwardness.
This mother-daughter drama, which Sophie Linnenbaum always banishes in the same encounter loops that are then resolved in different ways, is moving. Children and parents find it difficult to recognize one another as human beings, and not just among minor characters. There is no better moment for the happy ending that makes a film a cinematic fairy tale.
To home page
Source: Tagesspiegel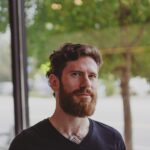 I have been working in the news industry for over 10 years now and I have worked for some of the biggest news websites in the world. My focus has always been on entertainment news, but I also cover a range of other topics. I am currently an author at Global happenings and I love writing about all things pop-culture related.